David Dzubay
---
Programs
---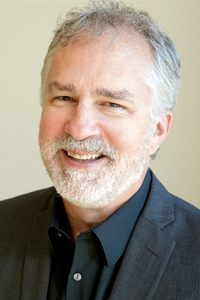 Professor Dzubay's music has been performed in the U.S., Europe, Canada, Mexico, and Asia by the symphony orchestras of Aspen, Atlanta, Baltimore, Boston, Cincinnati, Detroit, Fort Wayne, Guangxi, Guiyang, Honolulu, Kansas City, Louisville, Memphis, Minnesota, Oregon, Oakland, St. Louis and Vancouver; the American Composers Orchestra, National Symphonies of Ireland and Mexico, New World Symphony, National Repertory Orchestra, and New York Youth Symphony; and ensembles including the Grossman Ensemble, Le Nouvel Ensemble Moderne, Onix, Manhattan and St. Louis Brass Quintets, Voices of Change, the Alexander, Orion and Pacifica String Quartets, the League/ISCM, Earplay, and the San Francisco Contemporary Music Players.
His music has been championed by conductors including James DePreist, George Hanson, Keith Lockhart, David Loebel, Michael Morgan, Eiji Oue, Richard Pittman, Iván del Prado, Mark Russell Smith, Lawrence Leighton Smith, Michael Stern, Carl Topilow, David Wiley, Kirk Trevor, Thomas Wilkins, and David Zinman.
Honors include two Fromm Music Foundation commissions; Guggenheim, MacDowell, Yaddo, Copland House, and Djerassi fellowships; the Kuhmo Chamber Music Festival Composition Competition, Indianapolis Chamber Orchestra Composition Competition, Utah Arts Festival Commission, William Revelli and Walter Beeler Memorial Prizes, Wayne Peterson Prize; and grants from the Aaron Copland Fund for Music for two portrait CDs.
Currently professor of music and director of the New Music Ensemble at the Indiana University Jacobs School of Music in Bloomington, Dzubay was previously on the faculty of the University of North Texas in Denton. Since 2011, he has taught composition for three weeks each summer at the Brevard Music Center. From 1995 to 1998, he served as composer-consultant to the Minnesota Orchestra and during 2005-06, he was Meet the Composer/American Symphony Orchestra League Music Alive Composer-in-Residence with the Green Bay Symphony Orchestra.
Dzubay has conducted at the Tanglewood, Aspen, and June in Buffalo festivals as well as the National Symphony of Columbia, Grossman Ensemble, League of Composers Orchestra, Pittsburgh New Music Ensemble, Music from China, and Voices of Change.