Mercedes-Benz Raffle
Cars provided by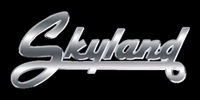 Skyland Automotive of Asheville
Your Mercedes-Benz Connection
---
2016 GLC300 4MATIC

Engine: 2.0-liter 4-cylinder; Power: 241 hp @ 5,500 rpm;
City fuel economy: 21 mpg; Highway fuel economy: 28 mpg;
Passenger capacity: 5; Transmission Type: 9-speed automatic
MSRP $40,950
---
2016 C300 4MATIC

Engine: 2.0-liter turbo-4; Power: 241 hp @ 5,500 rpm;
City fuel economy: 24 mpg; Highway fuel economy: 31 mpg;
Passenger capacity: 5; Transmission Type: 7-speed automatic
MSRP $40,950
---
Raffle Information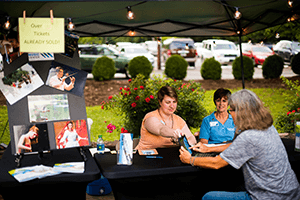 Only 1,500 tickets will be sold at $125 each.
All mail, phone, and internet orders must be received by 5:00pm EDT on Saturday, August 6, 2016.
This year's winner will be the proud owner of a brand new Mercedes-Benz.
Your purchase will enter you as a 2016 raffle participant and you will be helping to support more than 400 deserving and gifted young musicians.
Tickets are currently available:
Online: Use the form below.
By Phone: 828-862-2100
By Mail: Mercedes-Benz Raffle, P.O. Box 312, Brevard, NC 28712

Official Car of the Brevard Music Center
---
Important 2016 Raffle Details
This raffle is a fundraising event, and all proceeds benefit the educational programs of the Brevard Music Center (BMC). Drawing will take place at the Brevard Music Center's Season Finale on Sunday, August 7, 2016. All mail, phone, and internet orders must be received by 5:00pm EDT on Saturday, August 6, 2016. On-site sales at BMC continue until the start of our Season Finale, 3:00pm, on Sunday, August 7. Participants need not be present to win. The cost to purchase a single entry ("Ticket") for the Raffle is $125 (U.S. Funds only) and is not tax deductible. The winner will be awarded a prize vehicle from Skyland Automotive, Asheville, NC. The winner may choose one of these two prize models: A 2016 GLC300 4MATIC or a 2016 C300 4MATIC.
Vehicle choice will be subject to current available inventory of the dealer. BMC reserves the right to substitute a Mercedes model of equal value.
The winner is responsible for all taxes, delivery costs, dealer fees, and any options he or she may choose above the vehicle's base manufacturer's suggested retail price (MSRP). The gross winnings of the raffle will be reported to the federal and state tax authorities at the base MSRP and the winner is responsible for income tax withholding prior to taking title to the prize. Individuals may purchase as many tickets as they wish; however, only 1500 tickets will be sold. Participants must be 18 years old or older. BMC employees, faculty, and students 18 or older are eligible to participate. Winnings are not redeemable for cash. If a minimum of 600 tickets is not sold, all ticket holders will receive a full refund and the raffle will not occur.
---
Online Raffle Ticket Purchase
JavaScript must be enabled in your browser to use this form.
Please email webmaster@brevardmusic.org if you need assistance.