Mercedes-Benz Raffle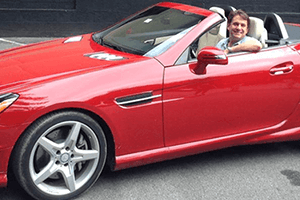 Our 2018 Raffle is happening now! Only 1,500 tickets will be sold, so get yours online today! You may also call 828-862-2100 to order tickets over the phone.
Our winner will have ultimate flexibility in choice of model: ANY 2018 Mercedes-Benz from Skyland Automotive in Asheville with a MSRP up to $50,000!
2017's winning number was 315, which belonged to Uwe Kemper of Balsam Grove, NC.
Thank you to all raffle purchasers! Your purchase directly benefits the student education programs at BMC, supporting more than 400 deserving and gifted young musicians!
---
Cars provided by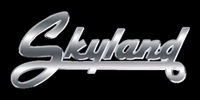 Skyland Automotive of Asheville
Your Mercedes-Benz Connection
---

---

Official Car of the Brevard Music Center
---
Official 2018 Raffle Rules
Proceeds
This raffle is a fundraising event, and all net proceeds benefit the educational programs of the Brevard Music Center (BMC). Brevard Music Center is a 501(c)(3) nonprofit organization (EIN 56-0729350).
Drawing
The drawing will take place at the Brevard Music Center's Season Finale on Sunday, August 5, 2018. All mail, phone, and internet orders must be received by 10:00 a.m. EDT on Sunday, August 5, 2018. On-site sales at BMC continue until the start of our Season Finale, 3:00 p.m., on Sunday, August 5. Participants need not be present to win.
Tickets
The cost to purchase a single entry ("Ticket") for the Raffle is $125 (U.S. Funds only) and is not tax deductible.
Details
By entering this raffle, entrants accept and agree to be bound by all the rules, limitations, and restrictions set forth here, and that their names and/or likenesses may be disclosed to and used by the news media and may otherwise be used by BMC for publicity purposes.
The winner may choose a new 2018 Mercedes prize vehicle from Skyland Automotive of Asheville, NC, with an MSRP up to $50,000.
Vehicle choice will be subject to current available inventory of the dealer. BMC reserves the right to substitute a Mercedes model of equal value.
The winner is responsible for all taxes, delivery costs, dealer fees, and any options he or she may choose above the vehicle's manufacturer's suggested retail price (MSRP) greater than $50,000.
The gross winnings of the raffle will be reported to the federal and state tax authorities at the MSRP and the winner is responsible for income tax withholding prior to taking title to the prize.
Individuals may purchase as many tickets as they wish; however, only 1,500 tickets will be sold.
Participants must be 18 years old or older.
BMC employees, faculty, and students 18 or older are eligible to participate. Winnings are not redeemable for cash.
If a minimum of 600 tickets is not sold, all ticket holders will receive a full refund and the raffle will not occur.
BMC does not make or provide any representation, guarantee, or warranty, expressed or implied, in connection with the car, and accepts no liability or responsibility regarding the construction or condition of the car.
Winnings
Once the winner has selected a vehicle, the Dealer will notify BMC of the award vehicle's MSRP. BMC will calculate the required federal income taxes due. The raffle winner is responsible for remitting the funds to BMC for the federal income tax. Brevard Music Center is required by law to report the MSRP of the vehicle the winner chooses as gaming income to federal and state authorities and to withhold and deposit federal income taxes equal to 25% of the MSRP less the wager. The winner's payment of the federal taxes to BMC will be deposited with the US Federal Treasury and the winner will receive credit for the taxes remitted. In order for the dealer to release the winner's vehicle, the winner will need to provide the following to BMC:
A completed form W-9.
Payment to BMC of the appropriate amount of federal tax withholding in cash or certified check.
Once both of these are received, BMC will authorize the dealer to release the vehicle. The winner will receive a Form W-2G by January 31, 2019, to use in preparing their 2018 income tax return.
---
Online Raffle Ticket Purchase
JavaScript must be enabled in your browser to use this form.
Please email webmaster@brevardmusic.org if you need assistance.