BMC Leadership
---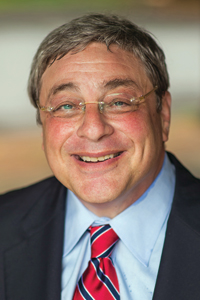 Mark Weinstein, President and CEO
Mark Weinstein has devoted his professional career to music having previously served as Executive Director of the New York City Opera at Lincoln Center, General Director of the Pittsburgh Opera, Executive Director of the Washington National Opera at the Kennedy Center, and CEO of the AT&T Performing Arts Center in Dallas, Texas. Mark has an MBA from the Harvard Business School and a BA in Political Science from Carleton College in Northfield, Minnesota. His wife, Susanne Marsee, was the leading Mezzo-Soprano soloist at New York City Opera at Lincoln Center for over 20 years.
---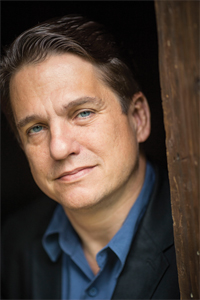 Keith Lockhart, Artistic Director
Keith Lockhart has been Artistic Director of the Brevard Music Center Summer Institute and Festival since 2007. Lockhart's appointment solidified an already special relationship with BMC; having attended as a teenager for two summers (1974, 1975), Lockhart was first featured as a guest conductor in 1996 and had since returned numerous times before his appointment.
Keith has served as Conductor of the Boston Pops since 1995, a tenure that includes nearly two thousand performances, forty-five national tours to more than 150 cities, and four international tours. He and the Pops have made eighty television shows and participated in such high-profile sporting events as Super Bowl XXXVI, the 2008 NBA finals, the 2013 Boston Red Sox Ring Ceremony, and the 2018 World Series.
From 2010-2018, Keith was Principal Conductor of the BBC Concert Orchestra, since which time he has served as Chief Guest Conductor. Highlights of his tenure include critically acclaimed North American tours, conducting annual performances at The Proms, and celebrating the orchestra's 60th year in 2012. In June of that same year, Keith conducted the orchestra during Queen Elizabeth II's gala Diamond Jubilee Concert, which was broadcast around the world.
Keith concluded eleven seasons as Music Director of the Utah Symphony in 2009. Additionally, Keith has conducted nearly every major orchestra in North America, as well as the Royal Concertgebouw Orchestra, London Symphony Orchestra, Czech Philharmonic, Orchestra dell'Accademia Nazionale di Santa Cecilia in Rome, Vienna Radio Symphony, Deutsches Symphonie-Orchester Berlin, the NHK Symphony in Tokyo, Hong Kong Philharmonic, and the Melbourne Symphony Orchestra. In October 2012, he made his London Philharmonic debut in Royal Albert Hall. In the opera pit, Keith has conducted productions with the Atlanta Opera, Washington Opera, Boston Lyric Opera, and Utah Opera.
Born in Poughkeepsie, NY, Keith began his musical studies on piano at the age of seven, and holds degrees from Furman University and Carnegie Mellon University; Keith also holds honorary doctorates from the Boston Conservatory, Boston University, Northeastern University, Furman University, and Carnegie Mellon University, among others. He was the 2006 recipient of the Bob Hope Patriot Award from the Congressional Medal of Honor Society, and was a recipient of the 2017 Commonwealth Award, Massachusetts' highest cultural honor.
---
Board of Trustees
Martha Coursey, Chair

Atlanta, GA
Mike Abney
Brevard, NC
Betsy Barefoot
Brevard, NC
Bruce Berryhill
Cashiers, NC
Thomas C. Bolton
Asheville, NC
Charlotte Cameron
McLean, VA
John S. Candler
Brevard, NC
T. Kenneth Cribb, Jr.
Spartanburg, SC
Pat Crull
Charlotte, NC
Preston Davitt
Asheville, NC
Jerusha Fadial
Charlotte, NC
Bill Hackney
Atlanta, GA
Falls Harris
Greenville, SC
Sue Henderson
Winston Salem, NC
Rich Jacobs
Lake Toxaway, NC
Phillip Jerome
Pisgah Forest, NC
Blake-Anthony Johnson
Chicago, IL
Katie Loeb-Schwab
Marco Island, FL
Ruby Morgan
Greenville, SC
Bob Olsen
Nashville, TN
Laurie Ombres
Tequesta, FL
Mary Owen
Asheville, NC
Helen C. Peery
Charlotte, NC
Barb Steadman
Brevard, NC
Linda Thompson
Pisgah Forest, NC
Charles Weiss
Palm Coast, FL
M. Beattie Wood
Atlanta, GA
---
Trustees Emeriti
Wilbur Boswell III
Hendersonville, NC
Dr. Robert H. Dowdeswell
Flat Rock, NC
Mitchell Watson
West Palm Beach, FL