BMC Leadership
Mark Weinstein, President and CEO
Keith Lockhart, Artistic Director
---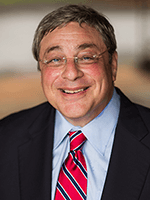 Mark Weinstein, President and CEO
Mark Weinstein has devoted his professional career to music having previously served as Executive Director of the New York City Opera at Lincoln Center, General Director of the Pittsburgh Opera, Executive Director of the Washington National Opera at the Kennedy Center, and CEO of the AT&T Performing Arts Center in Dallas, Texas. Mark has an MBA from the Harvard Business School and a BA in Political Science from Carleton College in Northfield, Minnesota. His wife, Susanne Marsee, was the leading Mezzo-Soprano soloist at New York City Opera at Lincoln Center for over 20 years.
---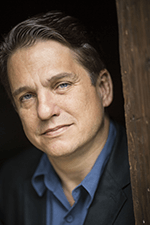 Keith Lockhart, Artistic Director
In 2007, Keith Lockhart succeeded David Effron as Artistic Director of the Brevard Music Center Summer Institute and Festival. Lockhart's appointment solidified an already special relationship with BMC; having attended as a teenager for two summers (1974, 1975), Lockhart was first featured as a guest conductor in 1996 and had since returned numerous times. He continues to serve as the Conductor of The Boston Pops Orchestra, and is newly appointed Chief Guest Conductor of the BBC Concert Orchestra in London, having served for the last eight years as its Principal Conductor.
In February 1995, Lockhart was named the 20th conductor of the Boston Pops Orchestra, succeeding John Williams and Arthur Fiedler. Now in his 24th season, he has conducted over 1900 concerts and made 77 television shows, including 38 new programs for PBS's Evening at Pops, and the annual July Fourth spectacular, broadcast nationally for many years.
Keith Lockhart has conducted nearly every major orchestra in North America, as well as the Royal Concertgebouw Orchestra, the Deutsches Symphonie-Orchester Berlin, the NHK Symphony in Tokyo, the Czech Philharmonic, the Orchestra dell'Accademia Nazionale di Santa Cecilia in Rome, the Vienna Radio Symphony, the Hong Kong Philharmonic, the Orchestre Nationale de Lille, and the Stavanger Symphony Orchestra.
Born in Poughkeepsie, NY, Maestro Lockhart began his musical studies on piano at the age of 7, and holds degrees from Furman University and Carnegie Mellon University, and also holds honorary doctorates from the Boston Conservatory, Boston University, Northeastern University, Furman University, and Carnegie Mellon University, among others. He was the 2006 recipient of the Bob Hope Patriot Award from the Congressional Medal of Honor Society, and was a recipient of the 2017 Commonwealth Award, Massachusetts highest cultural honor.
---
Board of Trustees
T. Kenneth Cribb, Jr., Chair
Spartanburg, SC
Bruce Berryhill
Cashiers, NC
Thomas C. Bolton
Asheville, NC
John S. Candler
Brevard, NC
Marcia Chaplin
Vienna, VA
Martha Coursey
Atlanta, GA
Preston Davitt
Asheville, NC
Jerusha Fadial
Charlotte, NC
Charles Goldsmith
Boca Raton, FL
Bill Hackney
Atlanta, GA
Falls Harris
Greenville, SC
Sue Henderson
Winston Salem, NC
Phillip Jerome
Pisgah Forest, NC
Katie Loeb-Schwab
Marco Island, FL
Ruby Morgan
Greenville, SC
Doug Ombres
Tequesta, FL
Mary Owen
Asheville, NC
Helen C. Peery
Charlotte, NC
Robby Russell
Arden, NC
Arthur Schreiber
Brevard, NC
Ginny Steiger
Penrose, NC
Linda Thompson
Pisgah Forest, NC
Joella Utley
Spartanburg, SC
Charles Weiss
Palm Coast, FL
M. Beattie Wood
Atlanta, GA
---
Trustees Emeriti
Doug Booth
Charlotte, NC
Wilbur Boswell III
Hendersonville, NC
John S. Candler
Brevard, NC
Robert Dalton, Jr.
Charlotte, NC
Frederick Dent
Spartanburg, SC
Mitchell Watson
West Palm Beach, FL
Kurt Zimmerli
Spartanburg, SC