BMC Leadership
Mark Weinstein, President and CEO
Keith Lockhart, Artistic Director
---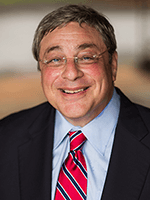 Mark Weinstein, President and CEO
Mark Weinstein has devoted his professional career to music having previously served as Executive Director of the New York City Opera at Lincoln Center, General Director of the Pittsburgh Opera, Executive Director of the Washington National Opera at the Kennedy Center, and CEO of the AT&T Performing Arts Center in Dallas, Texas. Mark has an MBA from the Harvard Business School and a BA in Political Science from Carleton College in Northfield, Minnesota. His wife, Susanne Marsee, was the leading Mezzo-Soprano soloist at New York City Opera at Lincoln Center for over 20 years.
---
Keith Lockhart, Artistic Director
Keith Lockhart assumed artistic leadership of the Brevard Music Center in October, 2007. An alumnus of the Music Center, Mr. Lockhart has been Conductor of the Boston Pops since 1995. He was Music Director of the Utah Symphony from 1998 until 2009. In August 2010, Keith Lockhart was appointed seventh Principal Conductor of the BBC Concert Orchestra.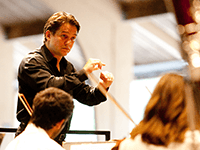 As a guest conductor, Lockhart has worked with the Symphony Orchestras of Chicago, Cincinnati, Cleveland, Dallas, Houston, Minnesota, Montreal, Philadelphia, San Francisco, Baltimore, Atlanta, St. Louis, Indianapolis, Singapore, Toronto and Vancouver as well as the Los Angeles and St. Paul Chamber Orchestras, the National Arts Centre Orchestra (Canada), and the Philharmonics of New York and Los Angeles. Moreover, he has conducted the Royal Concertgebouw Orchestra (Amsterdam), the Deutsches Symphonie Orchester Berlin, the Melbourne Symphony Orchestra, and the NHK Symphony.
Born in Poughkeepsie, NY, Keith Lockhart began his musical studies with piano lessons at the age of 7. He holds degrees from Furman University in Greenville, SC, and Carnegie Mellon University in Pittsburgh, and has been awarded honorary doctorates from Carnegie Mellon, Boston Conservatory, Boston University, Centre College in Danville, KY, Furman University, Muskingum College in New Concord, Ohio, and Northeastern University.
---
Board of Trustees
T. Kenneth Cribb, Jr., Chair
Spartanburg, SC
Bruce Berryhill
Cashiers, NC
Thomas C. Bolton
Asheville, NC
John S. Candler
Brevard, NC
Marcia Chaplin
Vienna, VA
Martha Coursey
Atlanta, GA
Preston Davitt
Asheville, NC
Robert H. Dowdeswell
Flat Rock, NC
Jerusha Fadial
Charlotte, NC
Charles Goldsmith
Boca Raton, FL
Bill Hackney
Atlanta, GA
Falls Harris
Greenville, SC
Sue Henderson
Winston Salem, NC
Phillip Jerome
Pisgah Forest, NC
Katie Loeb-Schwab
Marco Island, FL
Ruby Morgan
Greenville, SC
Doug Ombres
Tequesta, FL
Mary Owen
Asheville, NC
Helen C. Peery
Charlotte, NC
Michel Robertson
Pisgah Forest, NC
Robby Russell
Arden, NC
Arthur Schreiber
Brevard, NC
Linda Thompson
Pisgah Forest, NC
Joella Utley
Spartanburg, SC
M. Beattie Wood
Atlanta, GA
---
Trustees Emeriti
Doug Booth
Charlotte, NC
Wilbur Boswell III
Hendersonville, NC
John S. Candler
Brevard, NC
Robert Dalton, Jr.
Charlotte, NC
Frederick Dent
Spartanburg, SC
Mitchell Watson
West Palm Beach, FL
William White, Jr.
Charlotte, NC
Kurt Zimmerli
Spartanburg, SC