BMC History at a Glance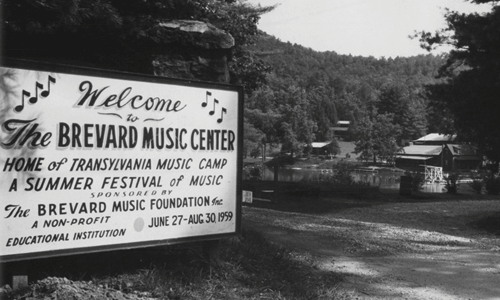 1936 - James Christian Pfohl founded the Davidson Music School for Boys at Davidson College in North Carolina. The school was a summer music camp modeled loosely after the National Arts Camp at Interlochen (MI).
1944 - Pfohl moved his school to its present location in Brevard, North Carolina. The school became coeducational and was renamed Transylvania Music Camp.
1946 - The first Brevard Music Festival, with James Christian Pfohl as Artistic Director, was presented in August as an appendix to the Music Camp season.
1955 - The Transylvania Music Camp was renamed to Brevard Music Center.
1964 - The 1,800 seat, open-air, Whittington-Pfohl Auditorium opens. Named after Bessie Whittington and Bishop J. Kenneth Pfohl, the parents of BMC founder Dr. James C. Pfohl, the Auditorium has hosted decades of rehearsals and performances. Artists such as Victor Borge, "Doc" Severinsen, Frederica Von Stade, Yo Yo Ma, and countless others have appeared in concert. Earlier that year, Henry Janiec was named Artistic Director succeeding Dr. James Christian Pfohl. Janiec retired in 1996 and BMC's opera company was renamed the Janiec Opera Company in his honor.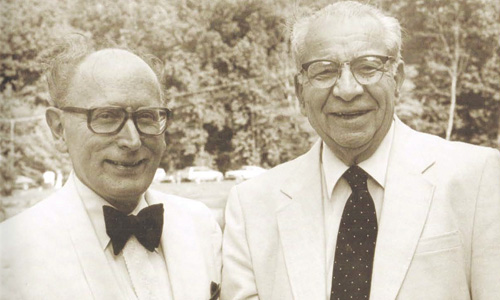 1966 - Brevard Music Center welcomes its first international students from Central America. Their participation in the festival was the culmination of three years of efforts with Humberto Ayestas, who was the Assistant Conductor of the Guatemala National Orchestra. The group of students traveled to the White House after their summer studies at the Music Center.
1993 - John Candler becomes the first President and CEO after years as the Chairman of the BMC Board of Trustees.
1995 - Completion of the Burt Alumni House, a project providing high-quality housing for Guest Artists during their summer residencies.
1996 - David Effron, a Brevard Music Center alumnus from 1953-1954, becomes the third Artistic Director. Effron was an educator at the Curtis Institute of Music, Eastman School of Music, Indiana University's Jacobs School of Music, as well as conductor of the New York City Opera.
2007 - Keith Lockhart, a Brevard Music Center alumnus, becomes the fourth Artistic Director. Lockhart's appointment solidified an already special relationship with BMC; having attended as a teenager for two summers (1974, 1975), Lockhart was first featured as a guest conductor in 1996 and had since returned numerous times. He continues to serve as the Conductor of The Boston Pops Orchestra and Chief Guest Conductor of the BBC Concert Orchestra in London.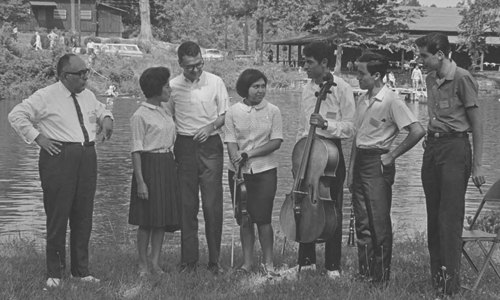 2013 - Mark Weinstein is named President and CEO. He has devoted his professional career to music having previously served as Executive Director of the New York City Opera at Lincoln Center, General Director of the Pittsburgh Opera, Executive Director of the Washington National Opera at the Kennedy Center, and CEO of the AT&T Performing Arts Center in Dallas, Texas. Mark has an MBA from the Harvard Business School and a BA in Political Science from Carleton College in Northfield, Minnesota. His wife, Susanne Marsee, was the leading Mezzo-Soprano soloist at New York City Opera at Lincoln Center for over 20 years.
2021 - Inaugural Season and Opening of the Parker Concert Hall. Brevard Music Center's breathtaking new lakeside structure–its first major construction project in more than 50 years–makes its long-awaited debut. Overlooking scenic Lake Milner and designed by Platt Architecture PA, the Parker Concert Hall will become BMC's first ever year-round performance venue and the first multi-purpose event space built since Whittington-Pfohl Auditorium in 1964.