Douglas Weeks
---
Programs
---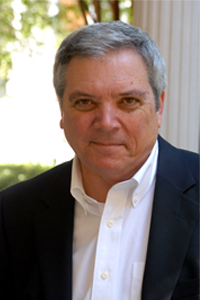 Steinway Artist Douglas Weeks is Babcock Professor of Piano at Converse College. He has performed extensively throughout the Southeastern United States as well as in England, Switzerland, the Czech Republic and Panama, both as soloist and as pianist in the Converse Trio. He has also performed solo recitals and duo recitals with Furman University violinist Thomas Joiner in thirteen countries in Africa, the Middle East, and South Asia under the auspices of the US State Department. In the spring of 1999, he taught for four months at the Conservatory of Music in Cairo as a Fulbright Senior Scholar, returning in the Fall of 2004 and 2009 to teach at the Conservatory and at Helwan University as a Fulbright Senior Specialist.
A prize winner in the Robert Casadesus International Piano Competition (now the Cleveland International), Weeks also competed in the VI International Tchaikovsky Competition in Moscow. A National Patron of Delta Omicron Music Honorary Fraternity, Weeks is a past recipient of a South Carolina Commission on Higher Education's Distinguished Professor Award and a two-time recipient of the South Carolina Arts Commission's Artist Fellowship in Music. His articles have appeared in Clavier magazine and in the on-line journal Piano Pedagogy Forum.
A native of Dayton, Ohio, Weeks holds the Bachelor of Music degree from Illinois State University, the Master of Music degree with a Performer's Certificate from Indiana University, the Doctor of Music degree from Florida State University, and the License de Concert from the Ecole Normale de Musique in Paris, France. His teachers include Abbey Simon, Jack Radunsky, Edward Kilenyi, Tong Il Han, Rosina Lhevinne, and Maria Curcio Diamand.