Kraig Alan Williams
---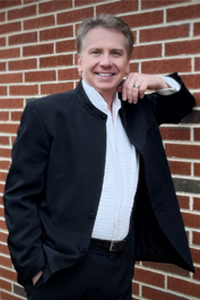 Dr. Kraig Alan Williams is currently the Director of Bands, Associate Professor of Music and Director of the Wind Studies Program at the Mason Gross School of the Arts, Rutgers University. His duties include the artistic guidance of the Grammy-nominated Rutgers Wind Ensemble and administration of all aspects of a large, dynamic and comprehensive university band program. Other responsibilities include teaching graduate and undergraduate conducting and the mentoring of Master's and Doctoral students in Wind Studies.
Maintaining an active schedule as a guest conductor, clinician and lecturer, Williams has appeared in those capacities in more than 15 states and with such prominent ensembles as the Dallas Wind Symphony and The United States Air Force Band. Williams has led highly acclaimed concerts before the College Band Director's National Association Southern Regional Conference (2006, 2010), Tennessee All-West Concert Band Festival (2005), the Mid-South Low Brass Conference (2007) and the Mid-South Horn Conference (2009). His wind ensemble was featured in several Mid-South Imagine Contemporary Music Festivals featuring the works of such noted composers as Joseph Schwantner, George Crumb, JamesMobberley, Armando Luna, Hasan Ucarusu, Eric Whitacre, Michael Daugherty and David Maslanka.
Prior to arriving at Rutgers, Williams served as the Director of Bands at University of Memphis (2003-2011); conductor of the Duke University Wind Symphony and director of the Duke in Vienna program (1997-2000); director of bands and chamber ensembles at California State University, Los Angeles (1993-1996); assistant conductor of Southern California Inland Empire Symphony and Los Angeles Solo Repertoire Orchestra in Burbank, and music director of the Lake Elsinore Civic Light Opera (1990-1993).
Williams has conducted performances in Graz, Budapest, Malta,Marktoberdorf, and Prague. He has performed in Carnegie Hall, conducted live radio broadcasts on National Public Radio and has recorded for Mark Records and ADK in Prague, Czech Republic. A project featuring the wind music of Eric Ewazen will be released on Albany records in 2011.
Williams received his doctorate from The University of Texas at Austin, where he studied with Jerry F. Junkin. He received a Master's of Music degree in performance from California State University, Northridge. Williams is a member of CBDNA, TMEA, and is a sponsor and honorary member of the Memphis chapters of Kappa Kappa Psi and Tau Beta Sigma.
Williams joined the conducting faculty at the Brevard Music Center in 2001 and was named Director of Band Activities in 2008. He has regularly achieved critical acclaim for his work with the Symphonic Band and Chamber Winds.