Catharine Carroll Lees
---
Programs
---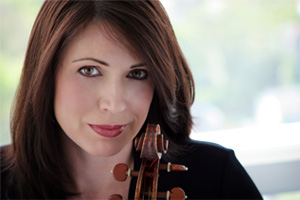 Catharine Carroll Lees is Professor of Viola and Geraldine B. Gee Chair of Viola at the University of Cincinnati, College-Conservatory of Music. An active recitalist, chamber musician, and pedagogue, Dr.Lees has received nominations for various excellence in teaching awards, was recipient of the American Viola Society Founders Award, and awarded the Certificate of Appreciation by the International Viola Society. She also served as Host Chair of the 2010 International Viola Congress, Founder and Coordinator of the 2017-2020 International Event Exchange between Sookmyung Women's University (Seoul, Korea) and CCM, and initiated a partnership between CCM and the Royal Conservatoire of Birmingham.
As soloist, Dr. Lees has appeared with the Aspen Chamber Symphony, CCM Chamber Players, "Wired", the Cincinnati Philharmonia Orchestra, and recently performed the Cincinnati premier of Tania Leon's Para Viola y Orkesta. As a chamber musician, she has collaborated with prominent artists including, Timothy Lees, Maxim Vengerov, Gil Shaham, Adele Anthony, Jaime Laredo, Sarah Chang, Alisa Weilerstein, Don Weilerstein, Vivian Weilerstein, Ida Kavafian, Peter Wiley, Steve Tenenbom, Joseph Swensen, Nadja Solerno-Sonnenberg, Koichiro Harada, Paul Kanter, David Perry, Ilya Kahler, Kurt Nikkanen, Sylvia Rosenberg, James Tocco, Anton Nel, John O'Conner, members of the Tokyo, Cleveland, American, Fine Arts, LaSalle, Pacifica, and Amernet Quartets, the Beaux Arts Trio, and has been featured on chamber music series including the Linton Music, 801 Plum, Chamber Music in Dublin, Aspen Winter, and Aspen Music Festival Faculty Artist Series, Sabago Long Lake Festival, Musique en Graves (France) as well as at the United Nations Italian Consulate. In addition, she has been featured in broadcasts on WGUC, WFMT, NHK Radio, CBS Sunday Morning, NPR, and WOSU.
Principal Violist for 25 seasons of the Aspen Chamber Symphony at the Aspen Music Festival, where she was a member of the Artist/Faculty from 1994 - 2016, Dr. Lees has also served as Principal Viola of the Cincinnati Ballet Orchestra, and guest Principal on numerous occasions of the Cincinnati Chamber and Aspen Festival Orchestras. Dr. Lees presented annual master classes at the Aspen Music Festival and School (1994-2016) and at numerous universities domestically and abroad, including Eastman School of Music, University of Michigan, University of Texas at Austin, Carnegie-Mellon, University of Memphis, Ohio State University, Florida State University, Penn State University, New World Symphony, Interlochen Summer Arts Camp, Cincinnati Young Artists, Fine Arts String Academy, Beijing Central Conservatory (China), Sookmyung Women's University (Seoul, South Korea),Yeungnam University (Daegu, South Korea), and in Tainan, Taiwan. In addition, she was featured by presenting the collegiate viola master class at the 2014 American String Teachers Association Convention as well as featured presenter the 2011 International Viola Congress in Wurzburg, Germany.
Dr. Lees' passion for teaching and the advancement of pedagogy began with her collaboration with Dorothy DeLay resulting in a basic technique regimen, Essentials for Viola. This collection exercises are widely used by Dr. Lees' students, many of whom have claimed top prizes in international competitions (such as Tertis, Sphinx, Markneuenkirche, Aspen Music Festival), won positions in many major symphony orchestras (such as Cincinnati Symphony, Seattle Symphony, St. Louis Symphony, and many more), as well as winning teaching positions in universities in the United States, Asia, and Europe. Other scholarly publications include A Comprehensive Overview of Left-Hand Technique for Violin and Viola; most recent scholarly works that are currently available only for Dr. Lees' students include GPS: Grounded Practice Strategies, Volume I; GPS: Volume II (Grounding Perfect Intonation/Scales); In addition to her scholarly works, Dr. Lees' has a background in Alexander technique, Performance Anxiety Psychology, and is currently pursuing her Feldenkrais Practitioner License.
Dr. Lees earned her Bachelor of Music, Master of Music, and Doctor of Musical Arts Degrees at the University of Cincinnati, College-Conservatory and was a fellowship student of the Aspen Music Festival (1986-1993).