Vance Reese
---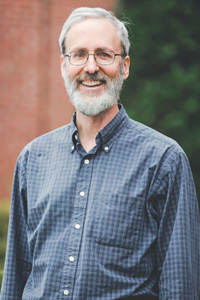 Vance Reese, a native of Knoxville, Tennessee, received his academic training at the University of Tennessee at Knoxville, Southern Methodist University in Dallas, Scarritt College in Nashville, and Indiana University in Bloomington. A Doctor of Music since 1997, his teachers include Larry Smith and Marilyn Keiser (organ). While at Indiana University, Vance served as an opera coach and accompanist with the IU Opera Theater in fifteen productions. He has played for many of the Asheville Lyric Opera productions since its inception in 1999. In 2010, he co-founded Opera Creations, a creative outlet for comedy, light opera, and educational opportunities.
While living in Asheville, Vance worked as an organist, a coach/accompanist, a double bass player, a conductor, a singer (tenor) and a teacher. He has chanted the High Holiday liturgy at Temple Beth Ha-Tephilah (Asheville) and has served as the chapel organist at Christ School (Arden). He has also made recordings for the Biltmore Estate, has played for Pan Harmonia, has served as an accompanist for the Asheville Symphony Chorus and Asheville Choral Society, and is currently a Co-Principal Double Bass with the Asheville Symphony Orchestra. He works full-time as an Associate Professor of Music at Brevard College, and is the organist at the Lutheran Church of the Good Shepherd in Brevard.
He has served as accompanist/recital pianist for flute master classes led by Eldred Spell, Patricia Harvey, and Martha Kitterman. He lives in Brevard with his wife, Jean.