Prelude Sponsors
Brevard Music Center's annual Prelude Gala is an evening of dining and auctions that supports our Student Scholarship Fund! We gratefully acknowledge the evening's sponsors and volunteer leadership who ensure the event's success!
Sponsorship opportunities begin at $650 and can be purchased here! All levels of sponsorship include great benefits at the event and throughout our 2022 Summer Festival Season!
Please join us for Prelude 2022: A Night in Seville! and make a difference in the lives of aspiring musicians!
For more information, please contact our Development and Special Events office at 828-862-2139 or specialevents@brevardmusic.org.
---
2022 Sponsors
Encore ($10,000)
Nora and Alan Winchester
Bravo ($5,000)
Kristine and John Candler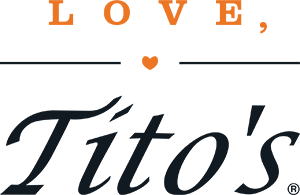 Elisha and Jeffrey Zander
Cadenza ($3,000)
Maria and Norman Bein
Susan Harrington Butts and Timothy Butts
Charlotte Cameron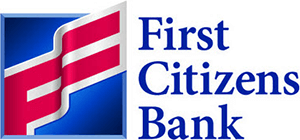 Donna Reyburn and Michael Griffith
Katie Loeb-Schwab and Mark Schwab
Intermezzo ($1,250)
Ginger Bertoli and Jon Greener
Susan and Doug Kish
Leslie Lathem
Karen and Gerry Migliaccio
Dr. Ruby Morgan
Drs. Joanne and Tom Parker
Boone Smith and Lindsay Robertson
Claire and Hal Schmidt
The Turkish Towel Company Inc.
Charles and Susan Vodicka
Overture ($650)
Catty and Michael Andry
Dr. Bruce Berryhill
Cathleen Blanchard with Moore-Blanchard Funerals & Cremations
Martha and Walter Coursey
Patsy and John DuPre
Cathy and Richard Finnan
Betsy O. Barefoot and John N. Gardner
Beth and Jim Gillespie
Sharon and Ken Graff
Sue and Doug Henderson
Dr. Caren Von Hippel
Christina and Rich Jacobs
Gerda Kahn
Margareta and Al Koch
Debbie and Doug Loeb
Bernard Groseclose and Elizabeth Mason
John P. McConnell
Lori and Rick Murphy
Jennifer and James Newman
Pepsi
Marilyn and Anton Plonner
Isabel Richardson
Joyce and Steve Seelinger
Deborah and George Tibbetts
Susan D. Toscani
Dr. Charles and Teena Ellen Weiss
Gary and Pam Winchester
Tim Collins and Tom Wolff
Sponsors last updated: June 7, 2022
---
2022 Prelude Host Committee
Cathleen T. Blanchard
Susan Harrington Butts
Charlotte Cameron
Kristine Candler
Martha Coursey
Preston Davitt
Ginger Bertoli and Jon Greener
Leslie Lathem
Katie Loeb-Schwab
Ruby Morgan
Mary MacQueen Owen
Parker Platt
Linda Thompson
Susan Toscani
Nora Winchester
---
Special Thanks
Broad Street Wines
Coursey Graves Winery