Subscribe for the Best Seats and Prices!
View our Performance List to purchase online.
Call 828-862-2130 to purchase by phone.
Beginning May 14, visit the BMC Box Office for walk-up orders.
Ticketing Alert: With the increase in third party ticket resale websites posing as BMC, we want to reassure you, our valued patrons, that Brevard Music Center in no way supports this activity. When obtaining tickets for any Brevard Music Center event, be sure to purchase them only from our official ticketing site at tickets.brevardmusic.org. Purchasing BMC tickets directly from us will assure the best ticket price and customer service.
Brevard Music Center reserves the right to refuse ticket sales to any suspected third party reseller accounts.
---
Brevard Music Center 2018 Summer Music Festival
Enjoy an exciting mix of Symphony, Opera, Chamber, Pops, Folk, Bluegrass, Blues, and Dance!
We invite you to enjoy performances as captivating as the view at Brevard Music Center, one of this country's premier summer music festivals! Join Artistic Director Keith Lockhart, a distinctive community of world-class artists, the next generation of accomplished musicians, and 40,000 enthusiastic music-lovers in the beautiful Blue Ridge Mountains of western North Carolina.
From June through August, witness 80 performances over 10 weeks and distinguished names in music including Olga Kern, Conrad Tao, Robert McDuffie, Noah Bendix-Balgley, R.E.M.'s Mike Mills, The Manhattan Transfer, Steep Canyon Rangers, Béla Fleck, and many others. Experience a truly unique night at the movies featuring the epic film West Side Story in Concert with live symphony. And participate in our season-long Festival within a Festival as we honor the centennial of Leonard Bernstein with an unforgettable series of classical, chamber, opera, and Broadway performances, plus free readings and lectures.
Additional summer music festival highlights include a diverse offering of operatic productions such as Madama Butterfly, La Cenerentola (Cinderella), Candide, and Sondheim on Sondheim, as well as classical favorites like Rachmaninoff's Piano Concerto No. 2 (Opening Night), Holst's The Planets, Mussorgsky's Pictures at an Exhibition, Brahms Double Concerto, and Bernstein's Mass (Season Finale).
But there's more! Don't miss Asheville dance troupe Terpsicorps, a very special WQXR Young Artists Showcase in Brevard hosted by New York's Robert Sherman, and a series of inspiring BMC Faculty and Student Spotlights.
Under the stars, by the lake, or in an intimate hall, this is the place to enjoy performances as captivating as the view! This is Brevard. Be inspired. Be here.
---
Ready to Subscribe?
Call Virginia Carter at 828-862-2130 to purchase (or renew) your 2018 Season Subscription. Our Box Office staff is standing by and ready to assist you with your ticket order so you can save up to 35% on single ticket prices.
If you prefer, you can renew your subscription online. Use an existing online account to select seats and events, and pay for them online. Prior to May 14, online ticket orders will be held at the BMC Box Office. Mail and phone orders can choose delivery methods, but no tickets will be mailed out until May 14. If you do not have an existing account and need assistance setting one up, please call the subscription line at 828-862-2130.
Important Dates
February 5: Early Bird subscriptions and single ticket sales begin for BMC donors.
February 15 - March 14: Subscription renewals and new subscriptions are available to purchase by mail, phone, and online.
March 15: Same seat privileges for existing subscribers expire and ticket sales open to the general public.
May 14: The BMC Box Office opens. Subscriptions and tickets remain on sale by phone, online, and at the Box Office throughout the summer festival season.
Subscribe and Save Up To 35%
BMC subscribers not only realize significant savings and benefits throughout the summer festival season–including up to 35% off single ticket prices, no hassle, FREE ticket exchanges, and access to premium seats and concerts before the general public–but also support our important mission to teach gifted young musicians to prepare and perform great musical works at a high artistic level.
Throughout the entire BMC summer festival season, a variety of subscription offerings are available for purchase including Symphony Series, Chamber Music, and Opera Lovers packages. Or, choose our popular Compose Your Own subscription package for ultimate flexibility and the ability to select up to 12 or 9 different performances. Don't delay! For additional information, view our 2018 Subscription Guide, email subscriptions@brevardmusic.org, or call 828-862-2130.
---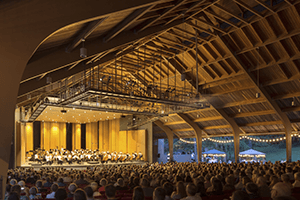 Exclusive Subscription Benefits
Exceptional opportunities await all BMC subscribers, including:
Subscription packages that offer up to 35% off single ticket prices
Same seat benefits

*

(only until March 14), allowing you to choose your favorite seat and enjoy it throughout all the events in your subscription package
No hassle, FREE ticket exchanges when you have last minute scheduling conflicts
10% discounts on additional single ticket purchases (excluding Opening Night, Season Finale, and BMC Presents) at the time of your subscription
Access to premium seats and concerts before the general public
* Same seat benefits pertain only to events in Whittington-Pfohl Auditorium included with your subscription or associated with Opera Lovers subscriptions.
---
Exclusive Donor Benefits
Donors of $50 or more receive priority handling on subscriptions and single ticket purchases, based on contributor level. Be first to get the best seats in the house!
Learn more about the benefits of giving. For additional details or questions about your giving level, contact Palma Cohen at 828-862-2114.
---
Flex 6 is Back!
In addition to BMC's standard symphony, opera, chamber, and "Choose Your Own" subscription offerings, we are excited to continue offering the popular Flex 6 package in 2018. Flex 6 provides maximum flexibility for those who wish to reserve seats early, without purchasing a subscription.
With Flex 6, simply choose 6 tickets to any performance (excluding Opening Night, Season Finale, and BMC Presents) and enjoy a 10% discount off single ticket prices. Select six seats to one performance–or spread them over multiple performances–the choice is yours. But don't delay! Flex 6 is only available through March 14, 2018.
---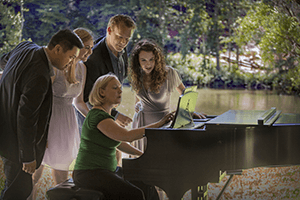 Opera Lovers
This season, Opera Lovers subscriptions come in two styles–Opera Lovers A (Thursday) and Opera Lovers B (Saturday)–and provide access to three main-stage productions at the Porter Center (Brevard College). Don't miss a spectacular year of opera as BMC proudly presents Madama Butterfly, La Cenerentola (Cinderella), and Candide for your enjoyment. All operas are complemented by English subtitles above the stage.
But there's more! Add Opera's Greatest Hits and Sondheim on Sondheim to your subscription and save 20% off single ticket prices to these events; best available seating will be assigned.
---
Chamber Music
Save 25% off single ticket prices when you subscribe to our acclaimed Chamber Music series, featuring 12 chamber programs in Brevard College's Scott Concert Hall or Ingram Auditorium. Enjoy The Shanghai Quartet, Bernstein & Friends, Noah Bendix-Balgley & Friends, Sō Percussion, our distinguished BMC faculty, and much more.
---
Student Spotlight
We're passionate about our students, and we know you are too! This season, BMC proudly spotlights their immense talent in 6 special events at Whittington-Pfohl Auditorium, Porter Center, and Straus Auditorium. For only $25 per ticket (general admission seating), enjoy Jazz @ Brevard, our Concerto and Piano Competition Finals, Just Brass, Brevard Symphonic Winds, and the hypnotic rhythms of Supersonic.
---
Group Sales
Group sales discounts of up to 25% are available throughout the season and may be reserved by calling 828-862-2131.
---
Students & Children
Students 18 and older, with a valid student ID, may sit on the lawn free of charge*. Students are also entitled to a 50% discount for seats inside Whittington-Pfohl Auditorium.
Children 17 and under may sit on the lawn free of charge* with a paying adult. Whittington-Pfohl Auditorium tickets may be purchased for children over the age of 6 for $15. Children under 6 are not permitted inside Whittington-Pfohl Auditorium.
* Complimentary child/student lawn tickets are not available for Opening Night, Season Finale, or BMC Presents.
---
Price Lists and Seating Maps
Visit our ticketing site to purchase subscription and single tickets. Check our seating maps for Whittington-Pfohl Auditorium and Scott Concert Hall at the Porter Center (Brevard College). When purchasing tickets, seat maps are shown in real time, so you can see the current seating availability of any seated performance.
---
Ticket Fees
All tickets will be charged a per-ticket service fee of $2.75; this affects tickets purchased via internet, phone, and mail. Subscriptions will be charged $8.50 per order. Group orders of 10 or more tickets to the same event will be charged $8.50 per order. All ticket orders are subject to North Carolina Sales tax of 6.75%.
---
Lawn Seating & Etiquette
Lawn seating is available for all events. Bring blankets and/or chairs to sit on, but be courteous to those who may be seated behind you. If you have large and/or obstructive seats or umbrellas, you may be asked to move to another location on the lawn.
Food and drink (including alcoholic beverages) are permitted on the lawn. Please dispose of trash in the trash cans located around the auditorium.
Brevard Music Center is a smoke-free environment. Smoking is strictly prohibited in all BMC buildings, and is also prohibited on the lawn area during performances.
There are no refunds in the case of rain, but you can upgrade your lawn ticket to a seat inside Whittington-Pfohl Auditorium. Upgrades will be subject to an additional cost. For sold-out events, there may not be space available for upgrades inside the Auditorium.
---
Pets
Pets are not allowed in or around the area of Whittington-Pfohl Auditorium during a performance.
Properly identified service animals are permitted in all areas in which BMC patrons are allowed.
---
2018 Season Sponsors
Brevard Music Center gratefully acknowledges and thanks Jacquelyn and Bruce Rogow for their support as our 2018 Season Sponsors.