Brevard Music Center 2017 Summer Music Festival
Symphony, Opera, Pops, Chamber, Country, Bluegrass, Jazz...and YOU!
We invite you to enjoy performances as captivating as the view by subscribing to Brevard Music Center's 81st season! Join us as one of the country's premier summer music festivals marks the 10th anniversary of Artistic Director Keith Lockhart. Together with our 400+ students, 80 faculty, and 40,000 summer festival attendees, celebrate BMC's educational and musical excellence with an inspired season of symphony, chamber, opera, jazz, bluegrass, pops, country, classical guitar, and more!
From June through August, witness 80 performances over 10 weeks and distinguished names in music including Garrick Ohlsson, Ricky Skaggs, and Sarah Chang. Experience a truly unique night at the movies featuring the epic film E.T. the Extra-Terrestrial with live symphony. And participate in our season-long Festival within a Festival as we honor Kurt Weill — the celebrated and influential theater composer of The Threepenny Opera, the ballad "Mack the Knife", Street Scene, and other dramatic works.
Under the stars, by the lake, or in an intimate hall, this is the place to enjoy performances as captivating as the view! This is Brevard. Be inspired. Be here.
---
Ready to Subscribe?
START HERE! Use an existing online account to select seats and events, and pay for them online. Choose your desired delivery option or ask us to hold them at the Box Office — the choice is yours! If you do not have an existing account, please call the subscription line at 828-862-2130.
Important Dates
February 1: Early Bird subscriptions and single ticket sales begin for BMC donors (please see below for the Early Bird Ticket Sales Schedule).
February 15 - March 14: Subscription renewals and new subscriptions are accepted by mail, phone, and online.
March 15: Same seat privileges for existing subscribers expire and ticket sales open to the general public.
May 1: The BMC Box Office opens. Subscriptions and tickets remain on sale by phone, online, and at the Box Office throughout the summer festival season.
---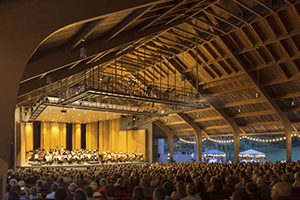 Exclusive Subscription Benefits
Exceptional opportunities await all BMC subscribers, including:
Subscription packages that offer up to 35% off single ticket prices
Same seat benefits (only until March 14), allowing you to choose your favorite seat and enjoy it throughout all the events in your subscription package
No-hassle ticket exchanges when you have last minute scheduling conflicts
10% discounts on additional single ticket purchases (excluding Opening Night, Season Finale, and BMC Presents) at the time of your subscription
Access to premium seats and concerts before the general public
---
Exclusive Donor Benefits
Donors of $50 or more receive priority handling on subscriptions and single ticket purchases, based on contributor level. Be first to get the best seats in the house! Start dates for each donor category are noted below and current donors can purchase tickets by phone (excluding weekends) or online at any time.
Learn more about the benefits of giving. For additional details or questions about your giving level, contact Palma Cohen at 828-862-2114.
---
Early Bird Ticket Sales Schedule
2017 Start Dates and Donor Levels
February 1: Founder's & Chairman's Circle
February 3: Artistic Director, President's Circle, Composer's Circle and above
February 6: Virtuoso and above
February 8: Principal and above
February 9: Ensemble, Soloists and above
February 10: Orchestra Member, Curtain Raiser and above
February 13: Patron and above
Please remember: Subscription renewals and single ticket purchases for non-donors / subscribers begin on February 15 and all subscriptions must be renewed by March 14. Only subscribers may purchase advance single tickets. Single ticket sales to the general public begin on March 15.
---
Flex 6 is Back!
In addition to BMC's standard symphony, opera, chamber, and "Choose Your Own" subscription offerings, we are excited to continue offering the popular Flex 6 package in 2017. Flex 6 provides maximum flexibility for those who wish to reserve seats early, without purchasing a subscription.
With Flex 6, simply choose 6 tickets to any performance (excluding Opening Night, Season Finale, and BMC Presents) and enjoy a 10% discount off single ticket prices. Select six seats to one performance — or spread them over multiple performances — the choice is yours. But don't delay! Flex 6 is only available through March 14, 2017.
---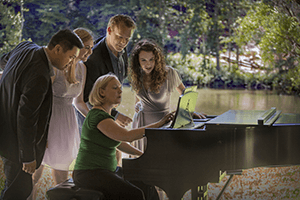 Opera Lovers
This season, Opera Lovers subscriptions come in two styles — Opera Lovers A (Thursday) and Opera Lovers B (Saturday) — and provide access to three main-stage productions at the Porter Center (Brevard College). Don't miss a spectacular year of opera as BMC proudly presents Don Pasquale, The Marriage of Figaro, and Street Scene for your enjoyment.
But there's more! Add Opera's Greatest Hits, Kurt Weill Cabaret, or The Best of Gilbert & Sullivan to your subscription and save 20% off single ticket prices; best available seating will be assigned.
---
Chamber Music
Save 25% off single ticket prices when you subscribe to our acclaimed Chamber Music series, featuring 11 chamber programs in Brevard College's Scott Concert Hall or Ingram Auditorium. Enjoy Shanghai Quartet, International Contemporary Ensemble, Amernet String Quartet, Sidney Outlaw, our distinguished BMC faculty, and much more.
---
Student Spotlight
We're passionate about our students, and we know you are too! This season, BMC proudly spotlights their immense talent in 6 special events at Whittington-Pfohl Auditorium, Porter Center, and Straus Auditorium. For only $25 per ticket (general admission seating), enjoy Jazz @ Brevard, our Concerto and Piano Competition Finals, Just Brass, Brevard Symphonic Winds, and Supersonic.
---
Parking
Prime reserved parking at Whittington-Pfohl Auditorium is available to members of our Maestro Society who make an annual gift of $2,500 or more. To learn more about the benefits of giving and the Maestro Society, contact Palma Cohen at 828-862-2114 or Dave Perrett at 828-862-2121.
---
Price Lists and Seating Maps
Visit our ticketing site to purchase subscription and single tickets. Check our seating maps for Whittington-Pfohl Auditorium and Scott Concert Hall at the Porter Center (Brevard College). You will also have the ability to view these seating maps when purchasing tickets.
---