Mark Schubert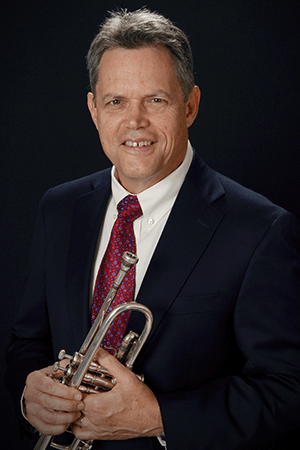 Mark Schubert is on the faculty at Baylor University where he teaches Applied Trumpet, coaches chamber music and sectionals for large ensembles, as well as teaching brass method courses. He has been a member of the faculty Baylor Brass Quintet since 2009.
Mark was a member of the Honolulu Symphony for thirty-three years, a founding member of the Honolulu Brass, which is a resident ensemble of Chamber Music Hawaii, and taught Applied Trumpet for eighteen years at the University of Hawaii. He has performed with many orchestras including the Boston Symphony, the Boston Pops, the Opera Company of Boston, the Houston Symphony, the Houston Grand Opera, the Filarmonica de las Americas (Mexico City) and the Waco and Plano Symphonies.
Mark Schubert graduated with honors from the New England Conservatory. His primary teachers and influences include Armando Ghitalla, Wiff Rudd, Arnold Jacobs and Roger Voisin. Mark is an alumnus of the Brevard Music Center and has been on the faculty at Brevard since 1994. Mr. Schubert is a Yamaha Performing Artist.
---