Kevin Casseday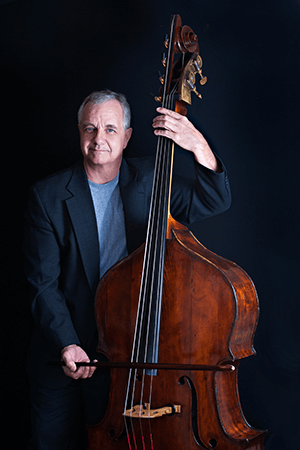 Kevin Casseday began teaching at the University of Florida's School of Music shortly after being appointed to the Jacksonville Symphony Orchestra in 1985. He also directs the Florida Bass Bash, a weeklong summer camp founded in 1997 for bassists of all ages. As an active soloist and chamber musician, he performs with The St. Mark's Bach Ensemble, The University of North Florida's "Music in Our Time" series, Florida Electro Acoustic Music Festival, and has participated in the summer festivals of Sun Valley, Idaho, Aspen, and the Amelia Island Chamber Music Festival. He has recorded with the American Wind Symphony, performing the works of Dvorak and Stravinsky.
As a composer, he has written music for solo bass, string duets, bass quartets, and music for string trio (with bass) and string quintet. The Six Week Warm Up for Double Bass, a book of technical exercises and scales studies, is a 360 page work that was written to help players of all levels develop and maintain a relaxed technique for a lifetime.
Mr. Casseday holds B.M. and M.M.degrees in Applied Music from Indiana University, and studied bass with Stuart Sankey, Eugene Levinson, and Edgar Meyer, and composition with Donald Grantham and Bernard Heiden.