Susanne Marsee
2021 Programs
---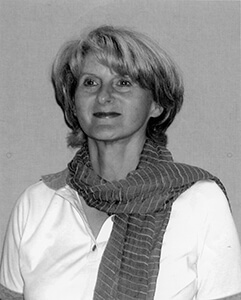 Susanne Marsee (B.A., UCLA, advanced studies, The Juilliard School), was one of the New York City Opera's leading mezzos for over twenty years and had the honor of partnering with Beverly Sills for ten of those years. Nationally, Ms. Marsee sang extensively throughout the United States at such opera companies as San Francisco Opera, Houston Grand, Washington Opera, Philadelphia Grand, San Diego Opera, New York City Opera, and many others. Her concert repertoire is extensive and she has performed with the Hollywood Bowl, Los Angeles Chamber Orchestra, Cincinnati Symphony Orchestra, St. Paul Chamber Orchestra, Handel Society at Kennedy Center, Los Angeles Philharmonic, and New York Philharmonic among others. Ms. Marsee also appeared with several concert series as a member of the Sol Hurok quartet, Guatemala concert series, New York City Opera quartet, Canary Island concert series, and Community Concerts for Columbia Artists Management.
Internationally Ms. Marsee has performed with many festivals and opera houses. She sang at the Caracas Opera in Venezuela, Spoleto Festival in Italy, Aix-en-Provence Festival in France, Cervantes Festival (Mexico), Bellas Artes Festival of Mexico, and Taiwan Opera Festival.
Ms. Marsee's recordings consist of Tales of Hoffmann by Offenbach with Sills, Roberto Devereux by Donizetti with Sills/ Domingo, Anna Bolena with Scotto/Ramey , and Roberto Devereux with Caballe/Carreras. DVDs include Roberto Devereux (Live from Wolftrap), Rachel, La Cubana (PBS), and productions of Il turco in Italia, La Cenerentola, Rigoletto, Le Nozze di Figaro, and A Little Night Music, all Live from Lincoln Center productions.
Nationally recognized Ms. Marsee has been included in editions of Who's Who in America, Who's Who in Music and Who's Who in Women. While in vocal competitions early in her career Ms. Marsee received grants and awards from the Martha Baird Rockefeller Foundation, the Corbett Foundation, first place in the Liederkranz contest in New York City, Metropolitan Opera Regional Auditions – second place and San Francisco Opera Regional Auditions – second place.
As a teacher Ms. Marsee has taught at Louisiana State University, American Musical and Dramatic Academy, Carnegie Mellon University, and Catholic University in Washington, D.C.