Tuition
The cost of attending the Brevard Music Center for the full 2018 summer session is $6950. For students attending a three-week session the tuition is $3850. The single fee includes:
tuition
room and board
private lessons
on-campus health services
free admission to Festival events (more than 80 events in the full session; admission to some events limited by space)
---
Scholarships
The Brevard Music Center provides some level of scholarship support to over 70% of its students. See the Scholarships section for more information. Scholarships are based on merit, financial need, and program need.
Scholarship support is available for all full-session and half-session students.
---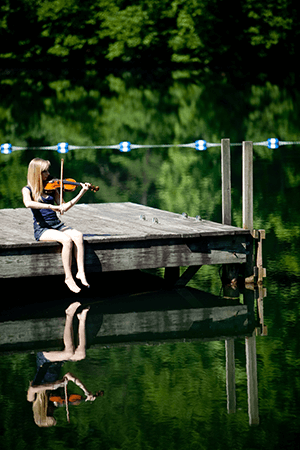 2018 Payment Schedule
At the time of application:
A non-refundable application fee of $75 must be submitted with the online application. An application will not be evaluated until the fee is paid.
Within 10 days after the notice of admission:
All students must pay an $800 reservation fee. This fee is not refundable but will be applied to tuition upon enrollment.
Students who are engaged as Teaching Assistants or Resident Assistants must pay a $600 non-refundable enrollment fee.
By Friday, May 18, 2018:
The balance of all fees is due.
Failure to pay the tuition balance may result in forfeiture of the student's place at Brevard.
All payments may be made by personal check, cash, money order, Visa, MasterCard, American Express, or Discover card. Credit card payments may be made online or over the phone.
Nodeductions or refunds will be made for late arrival, early departure, or disciplinary separation from the Center.
---
Refunds
All payments, except the $75.00 application fee and $800.00 reservation fee, will be fully refunded if the Center receives notice of cancellation due to serious illness before May 18, 2018.
Written verification from an M.D. is required before a refund can be made. No reduction in fees can be made for late arrival or early departure.
No refund for any reason will be made after May 18, 2018.