---
An Exploration of the Life and Music of Kurt Weill
Keith Lockhart leads the Brevard Sinfonia on opening weekend to kick off our season-long exploration of the works of Kurt Weill.
Brevard's artist faculty and guests explore the personal and professional journeys of two of the 20th Century's groundbreaking composers.
Developed by Joe Horowitz and Kim Kowalke. A multi-media event mixing audio/video with live performance to tell the story of Kurt Weill, Bertolt Brecht, and Marc Blitzstein as it relates to their efforts to create art with a social conscience.
An all-Weill chamber music concert featuring BMC artist faculty in a program of instrumental and vocal music from Weill's earlier European period.
JULY 11 – "WHAT MAKES WEILL WEILL?"
Kim Kowalke, President & CEO of the Kurt Weill Foundation for Music, is joined by internationally renowned experts Naomi Graber, Stephen Hinton, and Tim Carter, as they explore topics that delve into the uniqueness and importance of Kurt Weill – the man and the artist. 4:00 p.m. at Searcy Hall. Free Event.
JULY 11 – MOVIE SCREENING: PHOENIX
Join us for a free screening of the German drama Phoenix. Set in the aftermath of WWII, this critically acclaimed film centrally features Kurt Weill's hit song, "Speak Low" from One Touch of Venus. 7:30 p.m. at Searcy Hall. Free Event.
JULY 12 – "KURT WEILL'S AMERIKA/AMERICA"
Kim Kowalke, President & CEO of the Kurt Weill Foundation for Music, is joined by internationally renowned experts Naomi Graber, Stephen Hinton, and Tim Carter, as they explore the European and American Kurt Weill – historical contexts, important influences, and his lasting impact. 2:00 p.m. at Searcy Hall. Free Event.
Brevard Festival Orchestra, led by Keith Lockhart, featuring soprano Lisa Vroman and students of the Janiec Opera Company.
Performances of Kurt Weill's Tony Award-winning Broadway Hit
Brevard Symphonic Winds performs the suite from Weill's beloved Threepenny Opera arranged for wind orchestra by Weill himself.
---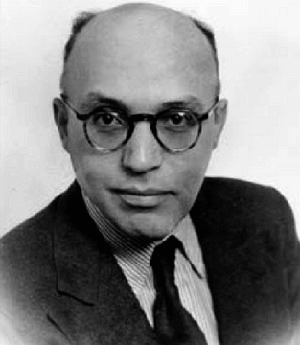 Kurt Weill at the 2017 Brevard Festival
By Kim H. Kowalke, President & CEO, Kurt Weill Foundation for Music
On the Sunday following Weill's untimely death at age fifty in April 1950, composer-critic Virgil Thomson declared in his obituary tribute: "Everything Weill wrote became in one way or another historic. He was probably the most original single workman in the whole musical theater, internationally considered, during the last quarter century. Every work was a new model, a new shape, a new solution of dramatic problems." Yet, already a decade earlier critics had invented the notion of "two Weills" in an attempt to explain away the pervasive dichotomies of his career: one European, the other American; one German, the other Jewish; one with Brecht, the other without; one a high modernist, the other an unrepentant populist; the one a rival of Paul Hindemith, the other an innovative competitor of Richard Rodgers; the one a composer of absolute music, the other a politically engaged theater musician who believed the concert hall to be a museum.
Weill's diverse output and multi-faceted artistic identity prompted Harold Clurman to suggest that the composer was "all theater, all mask": "he could write music in any country so that it would seem as if he were a native." And Clurman did not intend this chameleon-like characterization as a compliment. For the next half century Weill's bifurcated output seemed to demand that people choose up sides, to advocate for either Berlin or Broadway, Brecht or Whitman, as if you really had to make such a choice, favoring the European or American Weill, whose career was almost precisely bisected into two 15-year segments by relocation across the Atlantic Ocean.
Ironically, four months before he died, Weill himself was asked the question, "What makes Weill Weill?" The occasion was "Opera News on the Air," an intermission feature for a radio broadcast of the Metropolitan Opera's production of Puccini's Manon Lescaut. After host Boris Goldovsky and Weill had discussed "what made Puccini Puccini," Weill responded to the same question about his own work: "I seem to have a very strong reaction in the awareness of the suffering of underprivileged people, of the repressed, the persecuted. So I can see in retrospect that when my music involves human suffering, it is, for better or worse, pure Weill." Indeed, it may well be that it is compassion for humanity and its inverse, condemnation of the inhumane, which makes Weill's artistic legacy so compelling in our world today. The old aesthetic debates pitting one Weill against another seem hollow echoes as the ethical/political ones swirling around the globe suggest that his work has never been more relevant and essential.
The 2017 Brevard Festival features what might be called a "festival within a festival" exploring throughout the season the diverse legacy of Kurt Weill. Its centerpiece will be a fully staged production of his "Broadway opera" Street Scene (1947), which Weill predicted would be remembered 75 years after his death as his greatest work. A concert performance of The Seven Deadly Sins (1933) and "Kurt Weill on Broadway" will explore "Kurt Weill's America" from two very different perspectives. An original cabaret "Change the World, It Needs It" will demonstrate how timely Weill, Brecht, and Blitzstein's works remain. The mini-festival will also include film showings, a symposium, as well as chamber music and, of course, the classic "Little Threepenny Music." With the support of grants from the NEH and sponsorship of the Kurt Weill Foundation for Music, the Brevard Festival will formulate its own response to "What Makes Weill Weill?"
---
Kurt Weill Bio
The son of a cantor, Kurt Weill (1900-1950) was born and raised in Dessau, Germany. At 18, he went to Berlin as a student at the Hochschule der Musik. After a few months' study with Engelbert Humperdinck, he enrolled in a three-year course of study in a master class with Ferruccio Busoni at the Akademie der Künste. By the end of 1923, he already had had five concert works performed by major institutions, including the Berlin Philharmonic. A difficult but popular violin concerto and his first opera, The Protagonist (1926) cemented his standing as a leading voice of his generation. Through Kaiser, Weill met the actress Lotte Lenya in Berlin in 1924, and they married in January 1926.
The desire to create "freer, lighter, and simpler" music grew on him. Early operas show the influence of jazz and popular music. He began working with Bertolt Brecht in the spring of 1927, setting the five "Mahagonny" poems as a Songspiel. The Threepenny Opera and Rise and Fall of the City of Mahagonny earned him recognition as the outstanding theatrical composer of his time. Other works with Brecht include Happy End (1929), The Lindbergh Flight (1929), and The Yes-Sayer (1930).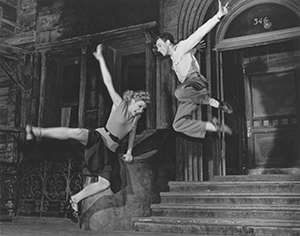 Hitler's accession to power in 1933 forced Weill to leave Germany, never to return. He spent two frustrating years in Paris, finding little sympathy for his new compositions. His work on The Eternal Road (1937) brought him to the U.S. in September 1935. When Max Reinhardt's huge production was repeatedly postponed, Weill decided to remain in the U.S. On the heels of Knickerbocker Holiday (1938), Weill soon had two major successes on Broadway: Lady in the Dark (1941) and One Touch of Venus (1943). His most influential works for Broadway were probably the "Broadway opera" Street Scene (1947) and Love Life (1948), the precursor of the "concept musical." These shows influenced the likes of Menotti, Blitzstein, Bernstein, Fosse, Sondheim, Prince, and Kander & Ebb, among others. The daring musical tragedy about apartheid in South Africa and, by extrapolation, segregation in America, Lost in the Stars (1949), was still running when Weill died of cardiac arrest at age 50. In his obituary, Virgil Thomson declared Weill the "single most original workman in the musical theater, internationally considered, of the quarter century from 1925 to 1950."
Image courtesy of the Weill-Lenya Research Center, Kurt Weill Foundation for Music, New York (Sheila Bond and Danny Daniels in the 1947 original production.)
---
Kurt Weill Festival Sponsors
The Kurt Weill Foundation, Inc. promotes and perpetuates the legacies of Kurt Weill and Lotte Lenya by encouraging an appreciation of Weill's music through support of performances, recordings, and scholarship, and by fostering an understanding of Weill's and Lenya's lives and work within diverse cultural contexts. It administers the Weill-Lenya Research Center, a Grant and Sponsorship Program, the Lotte Lenya Competition, the Kurt Weill/Julius Rudel Conducting Fellowship, the Kurt Weill Prize for scholarship in music theater, and publishes the Kurt Weill Edition and the Kurt Weill Newsletter. Building upon the legacies of both Weill and Lenya, the Foundation nurtures talent, particularly in the creation, performance, and study of musical theater in its various manifestations and media. Since 2012, the Kurt Weill Foundation has administered the musical and literary estate of composer Marc Blitzstein. For more information, please visit: kwf.org
"Music Unwound" is a national consortium of orchestras, universities, and music festivals engaged in cross-disciplinary programing and pedagogy, and is supported by the National Endowment for the Humanities. Brevard's previous Music Unwound festival was last summer's "Dvorak and America." Future projects include "Copland and Mexico" and a program celebrating the legacy of Leonard Bernstein.