Free Drive-thru COVID-19 Testing
The Brevard Music Center in association with the Pisgah Health Foundation announces a free drive-thru COVID-19 testing site for everyone – the insured and uninsured, those on Medicare and Medicaid – everyone!
Keystone Laboratory of Asheville will administer the COVID-19 tests and antibody tests, with results typically available within 5 business days depending on volume.
When: Wednesdays and Thursdays from 4:00 p.m. - 7:00 p.m. Please no early arrivals.
Where: Brevard Music Center Main Parking lot (entrance on Music Camp Road off Probart Street)
Who: Anyone who wants a test.
How:
Appointments are not necessary. Participants will be served in the order of their arrival.
Participants can choose to be tested for COVID-19 via nasal swab or have the COVID-19 antibody test via blood sample.
Participants will receive their test results at the contact information provided at check-in, typically within 5 business days depending on volume.
What:
A driver's license is helpful, but not required.
A doctor's order is not required.
If you have private insurance, please bring your insurance card with you.
If you have Medicare or Medicaid, please bring your card with you.
If you do not have insurance, you will be asked to sign an affidavit stating so.
Please wear a mask and stay in your vehicle while on BMC's campus.
If you are experiencing COVID-19 symptoms, please seek medical attention from your medical provider, urgent care, or the hospital.
Please leave pets at home.
Questions: Please email covidtesting@brevardmusic.org and we will get back to you as soon as possible.
---
Click map for directions to the Brevard Music Center campus entrance.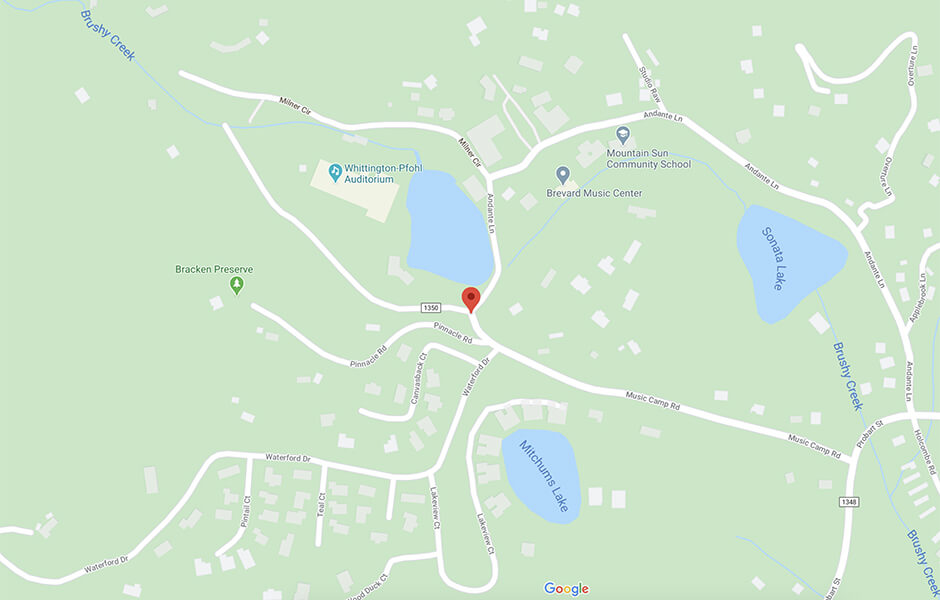 ---
"The Brevard Music Center saw that there was nowhere for those without health insurance to go to get tested for free in Transylvania County. We felt we had to do something for the most vulnerable of our neighbors."
– Mark Weinstein, President and CEO, Brevard Music Center
"Pisgah Health Foundation is pleased to be able to collaborate with Mark Weinstein and Brevard Music Center in providing COVID-19 testing, filling a much needed gap in our community."
– Cathleen Blanchard, Board Chair, Pisgah Health Foundation