BMC Community Concert Series – October
---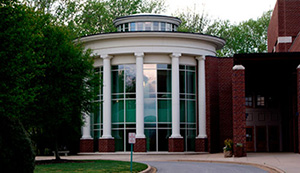 First Mondays Concert Series
October 7, 2019 at 12:30 p.m.
Porter Center at Brevard College
---
Program
Alistair MacRae, cello
THEN/NOW - An interpolation, in two sets, of:
Ricercari per violoncello solo (1689)
Domenico Gabrielli (1651-1690)
Vier kurze Studien für Violoncello solo (1970)
Bernd Alois Zimmermann (1918-1970)
Songs and Poems for solo cello (2007)
Philip Glass (b. 1937)
Set 1
Gabrielli I
Glass VII
Gabrielli VII
Glass III
Zimmermann I
Zimmermann II
Gabrielli IV
Set 2
Gabrielli III
Glass V
Zimmermann III
Zimmermann IV
Gabrielli V
Glass II
Gabrielli VI
---
Charity Partner
For our First Mondays series in Brevard we are proud to partner with local charities to highlight the challenges and needs facing our entire community. October's charity partner is the Hunger Coalition of Transylvania County.

The Hunger Coalition of Transylvania County is an organization whose mission is to strengthen the existing food distributions in our area, engage additional resources to combat hunger, and to increase access to healthier food options. The HCTC is working towards identifying unmet needs in the county, partnering with existing agencies to provide needed resources, and ensuring that everyone has access to healthy, affordable food.
---
Alistair MacRae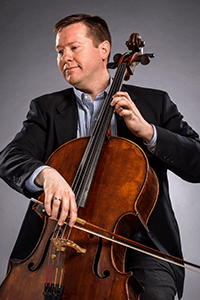 Cellist Alistair MacRae has appeared as a soloist, chamber musician, and orchestral principal throughout North America, Europe, Asia, South America, and the Middle East. His playing has been praised for its "rich sound and lyrical phrasing" (Palm Beach Daily News) and his performances have been featured in radio broadcasts across the United States on WQXR, WWFM, WDAV, WCQS, and Vermont Public Radio.
As a chamber musician and recitalist, he has performed in Carnegie Hall's Zankel and Weill Halls, Palm Beach's Kravis Center for the Performing Arts and in New York City chamber music venues such as BargeMusic, Merkin Hall, the 92nd St Y, and Miller Theatre at Columbia University. He has appeared on a variety of Carnegie Hall concert series as a member of Soprello, Puget Sound Piano Trio, Richardson Chamber Players, Fountain Ensemble, and the Berkshire Bach Ensemble; with the Manhattan Sinfonietta, Suedama Ensemble, and counter induction. MacRae has also performed at numerous summer festivals such as the Central Vermont Chamber Music Festival, Monadnock Music, and the Music Festival of the Hamptons. His eclectic collaborations have found him on stage with Paul Taylor Dance Company, the Westminster Choir, tap dancer Savion Glover, jazz bassist Ben Wolfe, the Paragon Ragtime Orchestra, and the rock band The Scorpions.
Mr. MacRae is Principal Cello of the Princeton Symphony Orchestra and is the Cordelia Wikarski-Miedel Artist in Residence at the University of Puget Sound, where he teaches cello and chamber music. He has also served on the faculties of Princeton University; the Aaron Copland School of Music at Queens College - CUNY; The College of New Jersey; and, each summer since 2009, the Brevard Music Center.