BMC Community Concert Series – November
---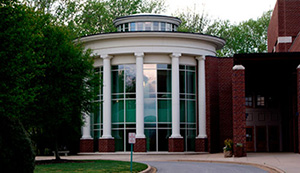 First Mondays Concert Series
November 4, 2019 at 12:30 p.m.
Porter Center at Brevard College
---
Program
William Ludwig, bassoon
Futaba Niekawa, piano
MENDELSSOHN Song without Words, Op. 109
KOECHLIN Sonata for Bassoon and Piano, Op. 71
BERNAUD Hallucinations for Bassoon and Piano
MORAWETZ Sonata for Bassoon and Piano
WEBER Andante E Rondo Ongarese, Op. 35
---
Charity Partner

For our First Mondays series in Brevard we are proud to partner with local charities to highlight the challenges and needs facing our entire community. November's charity partner is Brevard Ballet.
At 12:00 p.m., immediately prior to the start of the First Mondays concert, Brevard Ballet will present a preview of its 2019 production of The Nutcracker including the new Toy Soldier, new Spanish pas de deux, the Dolls from Act 1, and an old favorite as Clara and Babe dance with the Polichinelles.
---
William Ludwig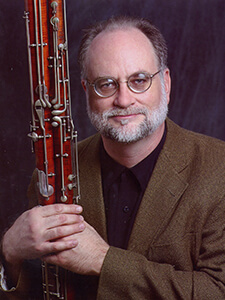 William Ludwig is professor of bassoon at the Indiana University Jacobs School of Music. Prior to this appointment in 2007, he had been professor of bassoon at Louisiana State University (LSU) since 1985. Since 2002, he has been principal bassoon of the Brevard Music Center Orchestra and artist-teacher faculty at the Brevard Music Center. He was artist-in-residence at the State University of New York-Stony Brook and taught at the University of South Florida. His orchestral experience also includes principal bassoon with the Baton Rouge Symphony and the Florida Orchestra. A noted chamber musician, he has performed in a wide variety of settings, including at the Prague Spring International Music Festival, Highlands (N.C.) Chamber Music Festival and Hot Springs Music Festival. He was also artist-in-residence at the State University of New York-Stony Brook and taught at the University of South Florida. He earned degrees from LSU and Yale School of Music, and studied with John Patterson, Sol Schoenbach, Leonard Sharrow, Bernard Garfield, and Arthur Weisberg.
Ludwig has presented master classes and solo recitals at many universities and colleges, including the Glenn Gould School (Toronto), University of Southern California, New England Conservatory, University of Oregon, University of Illinois and Eastman, among others. He has been an invited performer to numerous International Double Reed Society Conferences in addition to serving as host of the 1990 IDRS Conference. Ludwig has made a number of albums. In 2015, he recorded solo works by Brahms, Previn, Berg, and Dubois. Other recordings include "Bach for Bassoon" and "Rhapsody in Bassoon" (Mark Custom), a Brahms/Schumann/Prokofiev CD (Centaur), and a series of recordings of Anton Reicha Wind Quintets with the Ars Nova Wind Quintet (Musical Heritage Society).
A committed and caring teacher and mentor, Ludwig's students are successful in the world of performance and secondary and college teaching. Former students are or have been members of the Los Angeles Philharmonic, Milwaukee Symphony Orchestra, Memphis Symphony Orchestra, Civic Orchestra of Chicago, "The President's Own" Marine Band, United States Coast Guard Band and numerous regional orchestras. His former students are or have been on the faculties of University of Oregon, University of Georgia, James Madison University, Wichita State, Baylor University, University of Northern Iowa, Dickinson State University, Auburn University, Tennessee Tech University and University of Texas - Arlington.
---
Futaba Niekawa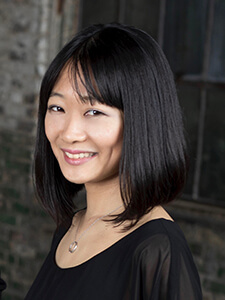 Futaba Niekawa is lecturer in music (chamber and collaborative music) at the Indiana University Jacobs School of Music. Known for her verve and sensitivity, Niekawa pushes the boundaries of her artistry as a soloist and collaborative pianist across genres and disciplines. She has performed throughout the United States, Canada, England, Spain, Taiwan, and Japan, her native country. She has released four recordings (PARMA Recordings, Petrichor Records), and her live performances have been recorded for radio broadcast. In demand as a collaborative pianist, Niekawa has performed with Atar Arad, James Campbell, Charles Castleman, Gabriele Ragghianti, and the members of the Metropolitan Opera Orchestra and Chicago Symphony Orchestra, among others. She has been engaged as a collaborative pianist at the Banff Centre, New England Conservatory, Boston Ballet School, Meadowmount School of Music, Clarinet Festival at Brandon University, Henri Selmer Paris Summer Academy, and the IU Summer String Academy. Her long-term duo partnership with violinist Kerry DuWors, duo526, has led to numerous performances, recordings, and artist residencies at the Banff Centre and Avaloch Farm Music Institute. Niekawa's passion for multidisciplinary collaboration and performing music of her generation have developed into artistic partnerships with composers, dancers, poets, and visual artists. In her leisure time, she plays free improvisation.
Niekawa earned her Doctor of Musical Arts degree from the Eastman School of Music. She is dedicated to pedagogy, mentoring, and performance practice. She shares her passion through workshops at duo526's annual Sonata Seminar and has been invited as a guest teacher at universities in North America including the University of Calgary, University of Northern Colorado, Brandon University, and the University of Central Missouri.