BMC Community Concert Series – May
---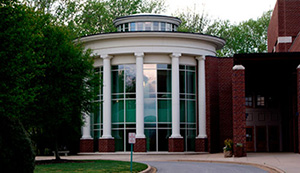 First Mondays Concert Series
May 6, 2019 at 12:30 p.m.
Porter Center at Brevard College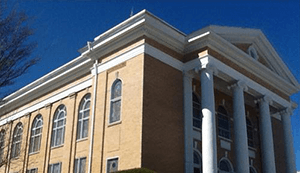 Chamber Music Tuesdays
May 7, 2019 at 12:30 p.m.
Hendersonville First United Methodist Church
---
Program
Juliet White-Smith, viola
Rick Ferguson, piano
GENZMER Sonatina for Viola and Piano
KAY Sonata for Viola and Piano
ONSLOW Sonata for Viola and Piano
---
Charity Partner
For our First Mondays series in Brevard we are proud to partner with local charities to highlight the challenges and needs facing our entire community. May's charity partner is Sharing House.

Sharing House was founded in 1981 when several local congregations committed their faith, heart, resources, and hands to one simple mission: "To love our neighbors as ourselves." Today they are over 54 congregations and thousands of individuals and businesses who work together to alleviate suffering in Transylvania County.
Sharing House is a source of compassion and crisis assistance for their low-income (up to 200% above poverty line) neighbors in Transylvania County, where they offer food and fresh produce, gently-used clothes, rent and utility assistance, household goods, camping equipment, hot showers, a safe place to share stories of struggle...and a refuge of social interaction. Sharing House empowers people who seek paths to self-reliance, through special programs such as "Wheels to Work" and the Bridges Out of Poverty mentoring class called "Getting Ahead".
Transylvania Christian Ministry seeks to make welcome all who come through their doors, whether as someone seeking assistance or as a volunteer.
Sharing House is a place where you can see this kind of love in action, embodied in the very people who gather. When the door opens, there is a buzz of welcoming words. Minds and hearts come together to solve problems. Resources of food, clothes, and money are shared when there are identified needs. They work together to teach and encourage one another about the struggles their community faces in helping everyone to thrive.
---
Juliet White-Smith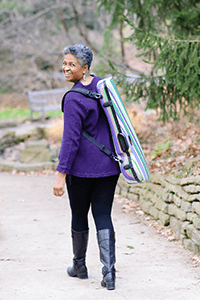 Professor of Viola at The Ohio State University, Juliet White-Smith previously served on the faculties at the University of Northern Colorado and Western Michigan University as well as Bravo! Summer Institute for Strings and Piano in Minnesota and the Interlochen Arts Academy in Michigan.
An active and engaging musician, White-Smith's chamber music collaborations include the Da Vinci Quartet, the Merling Trio, pianist Gilbert Kalish, and violinist Andre Cardenes. Previous summer music festival appearances include Fontana (MI), Strings in the Mountains (CO), and Saarburg Festival in Germany. As soloist, she has appeared with the Thailand Philharmonic Orchestra, the Fort Collins Symphony, and Centennial (now Denver) Philharmonic. She has also performed as Principal of the Greeley Philharmonic and in the viola sections of the Rochester Philharmonic, the Columbus (OH) Symphony, Grand Rapids (MI) Symphony, and the Houston Grand Opera orchestras.
In demand as an artist-teacher and clinician, White-Smith has presented master classes at music conservatories and Schools of Music around the US and the world including the Rice University's Shepherd School of Music, the Eastman School of Music, and Mahidol University's College of Music in Thailand. She has been a featured guest artist at viola events in Arizona, Iowa, and Ohio, and was the 2012 Pre-College Viola Clinician at the annual conference of the American String Teachers Association in Atlanta. In December 2016, she was an invited presenter for the 70th anniversary celebration of the Midwest International Band and Orchestra Clinic in Chicago. She was featured in "Ask the Teacher" in the April 2010 issue of The Strad. Her views on talent and effective practice techniques have appeared in articles in Strings and American String Teacher. She is a frequent adjudicator for many competitions including the William Primrose International Viola Competition, the annual Juanita Miller Concerto Competition in Dallas, and the Young Artist Concerto Competition of the Fort Collins Symphony.
An advocate for "all things viola," White-Smith served fourteen years on the board of the American Viola Society including a term as President of the organization from 2008-11. She was the Founding President of the Rocky Mountain Viola Society.
White-Smith earned the Doctor of Musical Arts degree at the Eastman School of Music. She holds a Bachelor of Music degree in violin performance from Louisiana State University and a Master of Music degree in viola performance from the University of Houston.
---
Rick Ferguson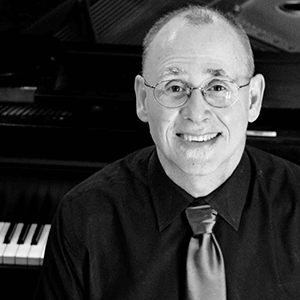 An active chamber musician and avid recital partner, Rick Ferguson was selected to be a senior fellow for the Chicago Chamber Musicians and has performed chamber music, solo and concerto repertoire in the US and Europe. He maintains an active life as teacher, composer and arts advocate as co-founder and artistic director of The Musical Offering (Evanston, IL) and classical piano instructor at the Chicago Academy for the Arts. On the composition side, Concerto Grosso on Dystopian Themes for youth orchestra is a commissioned work through Foundation 65 (Evanston, IL) which was premiered in May 2018. Additional pieces in the works are Equity Suite for concert band and Prelude, Toccata and Fugue for piano and percussion ensemble. Mr. Ferguson is a strong advocate of STEAM-based education in our public schools.
Mr. Ferguson holds a Bachelor of Music degree from Birmingham-Southern College (magna cum laude) and earned a Master of Music degree from the University of Houston where he studied with world-renowned concert artist Abbey Simon. His studies have also taken him to the Longy School of Music in Cambridge, MA and Northwestern University, where he undertook post-graduate study. Teachers and mentors include Daniel Ericourt, Deborah Sobol, Ivan Davis, Joseph Block, Jörg Demus, Delores Hodgens-Howard and Roy McAllister.