BMC Community Concert Series – March
---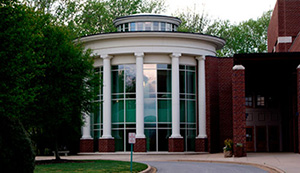 First Mondays Concert Series
March 4, 2019 at 12:30 p.m.
Porter Center at Brevard College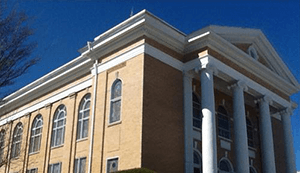 Chamber Music Tuesdays
March 5, 2019 at 12:30 p.m.
Hendersonville First United Methodist Church
---
Program
Benjamin Sung, violin
David Kalhous, piano
RAVEL Tzigane
JANÁČEK Sonata for Violin and Piano
BEETHOVEN Violin Sonata No. 9, "Kreutzer"
---
Charity Partner
For our First Mondays series in Brevard we are proud to partner with local charities to highlight the challenges and needs facing our entire community. March's charity partner is SAFE of Transylvania County.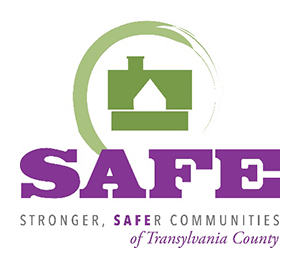 SAFE opened its doors more than 30 years ago to provide a safe space for victims of domestic and sexual violence. Today they operate under the mission of leading their community in eliminating domestic violence and sexual assault through prevention, advocacy, education, and healing. Their vision is that all victims of domestic violence and sexual assault be provided safety, treated with dignity and respect, and given the opportunity to create long lasting changes that will result in a life free from violence and abuse.
SAFE offers counseling, shelter, and support services to victims of domestic and sexual violence free of charge. They also facilitate a batterer's intervention program for men and women who use violence in their relationships. They have a 24/7 hotline and will support victims of sexual violence at the hospital any time. SAFE staff are in the schools and afterschool programs, working with students on healthy relationships, safe dating, and conflict resolution. Child advocates facilitate a support group for youth who have witnessed violence and provide parenting classes. Their two resale stores, SAFE's Attic and SAFE's Interiors, provide revenue, job training, clothing, and household needs to victims in their community.
Currently SAFE works with more than 300 adults and children each year in intervention support. Some come into the office once, some stay in their shelter for over a year. It depends on what they need, it depends on their situation, and it depends on how ready they are to make a change. They work with many more people in their public outreach efforts, spreading awareness and education to help people understand how to end domestic violence and sexual assault in their homes and in their community.
If you or someone you know needs help, please feel free to call SAFE at 828-885-7233. Their office is located at 515 N. Broad Street in Brevard.
---
Benjamin Sung
Assistant Professor of Violin at Florida State University, violinist Benjamin Sung is also concertmaster of the Fargo-Moorhead Symphony Orchestra, a faculty member of the Brevard Music Center and principal second violin of the Brevard Music Center Orchestra, and a roster artist for Florida Arts on Tour. Recent concert highlights include the 2015 Brevard Music Festival; the first annual Festival y Academia del Nuevo Mundo in Aruba; the Cuban premiere of the Schnittke Concerto Grosso No. 1 and the Estaciones Portenas by Piazzolla; and a TED talk for TEDx Fargo. His 2015-16 calendar includes recitals and masterclasses at the University of Miami and Rutgers University; the Brevard Music Festival, Festival Nuevo Mundo in Aruba, and Festival Virtuosi in Recife, Brazil.
Sung has performed as soloist with numerous orchestras, including the Camerata Romeu of Havana, Cuba, the Virtuosi of Festival Internacionale de Musica in Recife, Brazil, and the National Repertory Orchestra. He is equally in demand as a chamber musician, having shared the stage with great performers including pianist Monique Duphil, and cellists Antonio Meneses and Marcio Carneiro. He is a past winner of the Starling Award of the Eastman School of Music and the Violin Fellowship of the Montgomery Symphony, and an Aaron Copland Fund Recording Grant.
An enthusiastic advocate of contemporary music, Sung has recorded the music of composers Steve Rouse and Marc Satterwhite for Centaur Records, has performed and taught for Studio 2021 at Seoul National University, and has worked with many of the greatest composers of this generation, including John Adams, Pierre Boulez, George Crumb, and Helmut Lachenmann. He recently released an album of new American works entitled FluxFlummoxed on Albany Records, a recording that Fanfare Magazine calls "a brilliant performance of four superb works" with "impeccalbe intonation and tone production."
Sung holds a Bachelor's degree from the Eastman School of Music, where he studied with Oleh Krysa, and Master's and Doctorate degrees from the Indiana University Jacobs School of Music, from the studio of Nelli Shkolnikova. Sung also studied at the Professional Training Program at Carnegie Hall, the Lucerne Festival Academy, the New York String Seminar, and the Chamber Music Residency at The Banff Centre. Benjamin lives with his wife Jihye and son Aiden in Tallahassee, Florida, where he enjoys running, chasing Aiden around the yard, and everything that comes out of Jihye's kitchen.
---
David Kalhous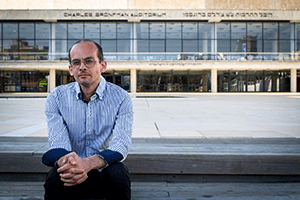 David Kalhous is increasingly gaining recognition and critical acclaim in the United States and Europe for his wide-ranging repertoire and adventurous programming spanning more than three centuries. He has appeared as a soloist with Prague Symphony Orchestra FOK, Prague Philharmonia, Israel Symphony Orchestra, Moravian Philharmonic, and Chamber Philharmonia Pardubice. As a recitalist and a chamber musician, he performed at the Prague Spring Festival, Gilmore Keyboard Festival, Czech Philharmonic Chamber Music Series, Czech Radio's Studio Live Rising Stars Series. In New York City, he appears at Bargemusic, Symphony Center, and Spectrum; in Chicago, at PianoForte Foundation and Constellation. Kalhous regularly performs, lectures, and teaches masterclasses at leading American, European, and Israeli universities and conservatories.
He has recorded for Czech Radio and Television, and has written, produced, and hosted programs devoted to piano music for Prague's Classic FM Radio.
David Kalhous' interest in new music has resulted in collaboration with many composers who have dedicated works to him. He regularly performs with Fonema Consort in Chicago and Konvergence in Prague. He gave the debut performance of Ligeti's piano Études and Feldman's For Bunita Marcus in Prague, and is preparing a CD of eight newly commissioned works for piano.
David Kalhous studied at the Prague Conservatory with Jaroslav Čermák. He subsequently attended Hochschule für Musik in Vienna, Rubin Academy of Music at Tel-Aviv University, and Yale University, and studied with Paul Badura Skoda, Emil Leichner, Victor Derevianko, David Northington, and Peter Frankl. He also worked with Jerome Lowenthal at the Music Academy of the West. David Kalhous holds a DMA from Northwestern University, where he worked with Ursula Oppens. He previously taught at Texas Tech University School of Music.