BMC Community Concert Series – February
---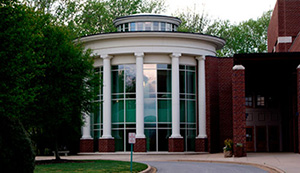 First Mondays Concert Series
February 4, 2019 at 12:30 p.m.
Porter Center at Brevard College
---
Program
Dilshad Posnock, flute
Jennifer Snyder Kozoroz, viola
Kela Walton, harp
DEBUSSY Sonata for Flute, Viola, and Harp
DUBOIS Terzettino
---
Dilshad Posnock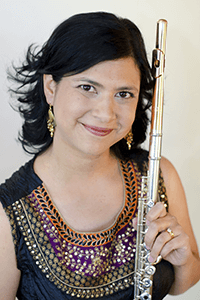 Originally from Mumbai, India, flutist Dilshad Posnock has appeared as a soloist and chamber musician in concerts and festivals across the United States, England, Puerto Rico and India, and has been featured on BBC TV and BBC World Service Radio.
Ms. Posnock's performance experience is wide and varied, including concerto appearances with the Bombay Chamber Orchestra, Brevard Symphonic Winds, McKeesport Symphony, Pittsburgh Civic Orchestra, and Royal College of Music Symphony Orchestra. She has performed solo and chamber recitals with musicians from the New York Chamber Ensemble, the Chamber Orchestra of Europe, the Academy of St. Martin-in-the-Fields, Renaissance City Winds and The Meridian Ensemble. Ms. Posnock has participated in such international music festivals as the Casals Festival in Puerto Rico, the Cape May Music Festival, Musica Viva, and was a founding member of the Sangat Music Festival in Mumbai, India.
Ms. Posnock completed her undergraduate studies with Honors at the Royal College of Music, London, and her Masters Degree at Carnegie Mellon University in Pittsburgh, where she studied with renowned flutist and pedagogue Jeanne Baxtresser, former Principal Flute of the New York Philharmonic. While in Pittsburgh, she performed regularly with ensembles including the Pittsburgh Symphony, the Pittsburgh Ballet, and Pittsburgh Opera. Ms. Posnock served as Artist Lecturer in Flute, and Director of the Artist Diploma Program at the Carnegie Mellon School of Music.
Apart from her activities on the flute, Ms. Posnock served as the coordinating editor for Jeanne Baxtresser's publication "Great Flute Duos of the Orchestral Repertoire," published by Theodore Presser in 2002, and as Assistant Director for the annual Jeanne Baxtresser International Master Class. She also worked on a publication project with world-renowned flutist, Sir James Galway, for Theodore Presser.
Ms. Posnock currently lives in Brevard with her husband Jason, and two young children. She serves on the faculties of the Brevard Music Center and Brevard College, has performed with the Asheville Choral Society, and has appeared as Guest Principal Flute with the Asheville Symphony Orchestra.
---
Jennifer Snyder Kozoroz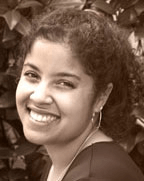 Mrs. Kozoroz began her studies at the age of 4. She completed her high school studies at the Interlochen Arts Academy and her Bachelor of Music degree in viola performance at the Ohio State University. She then went on to receive her Master of Music degree from the Juilliard School where she was a student of Karen Tuttle.
Before moving back to her native Milwaukee, she was Assistant Principal violist with the Virginia Symphony and violist and founding member of the Ambrosia String Trio which performed in the U.S. and abroad. Mrs. Kozoroz was also violist with the Harrington String Quartet which recently released their recording of the complete Mendelssohn string quintets with guest violist, James Dunham.
Mrs. Kozoroz currently performs with the Milwaukee Symphony, and has performed with the Columbus Symphony, ProMusica Chamber Orchestra, New World Symphony, Frankly Music, The Ritz Chamber Players, Virginia Chamber Players, The Arcas String Quartet and Manhattan Virtuosi. She has also recently founded Steeplechasers, a dynamic new chamber music series celebrating the rich history of Milwaukee area churches and places of worship.
Mrs. Kozoroz is a seven time scholarship winner of the American Symphony Orchestra League and grant recipient from the International Congress of Symphony and Orchestra Musicians. She was also an ASTA scholarship recipient and has been honored as an Outstanding Young Woman of America. Mrs. Kozoroz continues to be a strong advocate and advisor for the Sphinx Organization (Music Scholarship Assistance Fund) which aids in the mentoring and financial support of minority student musicians in America.
An enthusiastic educator, Mrs. Kozoroz has been on the viola faculty at Old Dominion University, Denison University, Christopher Newport University, West Texas A&M, The Sewanee Music Festival and The New England Music Camp as an instructor, chamber music coach, advisor, and lecturer. She has been guest clinician at the Lawrence Conservatory of Music, the Ohio State University and the University of Montana. Mrs. Kozoroz has also taught at the Harlem School for the Arts where she was a member of the active West Side String Quartet which performed as a mentoring ensemble for inner city children. She currently is the Director of the Milwaukee Youth Symphony Orchestra award winning Progressions program which is an intense string training program for underrepresented children in Milwaukee Public Schools. In her spare time, she enjoys hiking with her husband, Michael and daughter Isabella, writing and singing, and has even been seen on a few music videos as well.
---
Kela Walton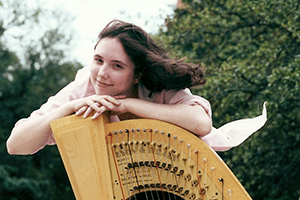 Kela Walton enjoys a varied career as a harp teacher and freelance performer in the Carolinas. She currently divides her time between the greater Greenville Spartanburg area of South Carolina and Fayetteville, North Carolina.
An innovative educator, Kela has maintained a private studio since 1998, and draws from many methods to find the best approach for each individual student. She embraces teaching with a fun and loving approach, as well as a thorough understanding of scientific evidence regarding the beneficial effects of music education for students of all ages. In demand as a clinician, she co-directed the Youth Harp Ensemble at the 2016 American Harp Society, Inc., National Conference in Atlanta, Georgia, and has directed harp ensembles throughout Texas and New York. Before relocating to the Carolinas, Kela established the harp program at Buffalo Suzuki Strings, where she taught individual and group harp lessons as well as Suzuki Early Childhood Education classes. Kela previously held harp faculty positions at Temple College, Round Rock ISD, the University of Houston Moores School of Music Preparatory and Continuing Studies Program, Longhorn Music Camp, and Blue Lake Fine Arts Camp.
Kela served as the Interim Principal Harp with Buffalo Philharmonic Orchestra during the 2017-18 season and their 2018 international tour in Poland. This season she looks forward to performances with the Spartanburg Philharmonic, Fayetteville Symphony Orchestra, South Carolina Philharmonic, Savannah Philharmonic, and Asheville Symphony Chorus. Her other orchestral credits include past positions and engagements with the Rochester Philharmonic Orchestra, San Antonio Symphony, Austin Symphony Orchestra, Corpus Christi Ballet, and Waco Symphony Orchestra. As a chamber musician Kela has premiered new works by award winning composers and was the harpist in residence with the Buffalo Chamber Players in New York. Kela enjoys enhancing weddings and private events with harp music, and previously held a four year position as the harpist at Austin's historic Driskill Hotel for holiday brunches and high tea.
Kela Walton earned a Master of Music in Harp Performance and Pedagogy from the University of Houston Moores School of Music where she studied with former Houston Symphony principal harpist Paula Page. Additionally she has a Bachelor of Music in Harp Performance from the University of Texas at Austin where she studied with Gayle Barrington. Kela is also an alumnus of the Salzedo School in Camden, Maine where she studied upon invitation with Alice Chalifoux, former principal harpist of the Cleveland Orchestra. Her Suzuki training includes coursework in early childhood education and harp with Sharon Jones, Delaine Leonard, and Dr. Laurie Scott. After realizing how much her yoga practice enhanced her life at the harp, Kela become certified in Dharma Yoga at the 300 hour level.
Kela divides her time between in Spartanburg, SC and Fayetteville, NC with her husband, conductor Stefan Sanders. Her articles have been published in the Harp Column magazine and the American Harp Journal. Additionally, Kela is also honored to serve on the national Board of Directors for the American Harp Society, Inc. When not at the harp, she enjoys hiking, running, and practicing yoga.