BMC Community Concert Series – April
---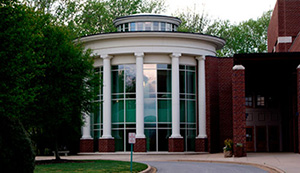 First Mondays Concert Series
April 1, 2019 at 12:30 p.m.
Porter Center at Brevard College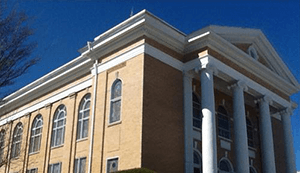 Chamber Music Tuesdays
April 2, 2019 at 12:30 p.m.
Hendersonville First United Methodist Church
---
Program
Jason Posnock, violin
Michael Chertock, piano
BEETHOVEN Violin Sonata No. 7
FRANCK Violin Sonata No. 2
---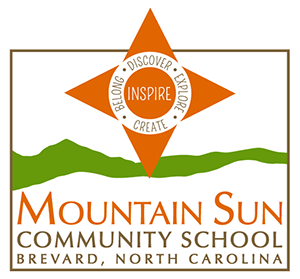 Charity Partner
For our First Mondays series in Brevard we are proud to partner with local charities to highlight the challenges and needs facing our entire community. April's charity partner is Mountain Sun Community School.
Mountain Sun Community School serves children age three through middle school in a carefully prepared environment with specially trained teachers using Montessori principles along with other complementary educational practices. Mountain Sun Community School's mission is to cultivate each student's natural curiosity and love of learning through a challenging academic curriculum grounded in mutual respect and a sense of belonging. We recognize each student's unique potential and nurture their passions and abilities through a balance of direct instruction, collaborative and independent study, hands-on experiences in and out of the classroom, and service learning.
---
Jason Posnock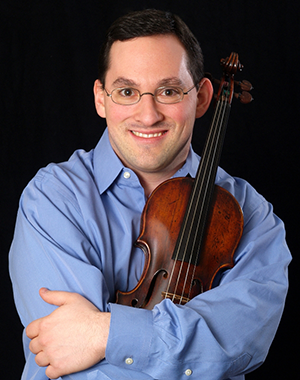 Violinist Jason Posnock enjoys a versatile musical career both in the United States and internationally. He has performed regularly in such prominent American ensembles as the Philadelphia Orchestra and the Pittsburgh Symphony Orchestra, and has accompanied them on tours to Europe, South America, the Far East and New York's Carnegie Hall. Mr. Posnock is also an active chamber musician and recitalist, having appeared in venues throughout the United States, England, Puerto Rico, and India.
Mr. Posnock made his solo debut with the Philadelphia Orchestra at the age of ten, and has since appeared as soloist with many orchestras including the Asheville Symphony, Pittsburgh Live Chamber Orchestra, Pittsburgh Civic Orchestra, Bombay Chamber Orchestra, McKeesport Symphony, Princeton University Orchestra, Royal College of Music Sinfonia, Carnegie Mellon Chamber Orchestra, and the Casals Festival Youth Orchestra, with which he performed the Puerto Rican premiere of the Szymanowski Violin Concerto No. 1.
In recent years Mr. Posnock has been invited to numerous chamber music and orchestral festivals. He has held principal positions at the Casals Festival in Puerto Rico and the Cape May Music Festival in New Jersey, and has taken part in Musica Viva (NJ) and the Sangat Music Festival in Mumbai, India, performing with leading musicians from the London Symphony Orchestra, the Chamber Orchestra of Europe, and the Orchestra of St. Martin-in-the-Fields. Regular festival appearances have included the Lancaster (OH) Festival, where he held the post of Assistant Concertmaster, Music On The Mountain (MD), and Music On The Edge, a contemporary music series in Pittsburgh. He has collaborated with such renowned artists as Emanuel Ax, David Krakauer, Ursula Oppens, Andrés Cárdenes, Andrés Díaz, and the American Chamber Players.
Originally from New Jersey, Mr. Posnock began taking violin lessons at the age of four. His early teachers included famed pedagogue Samuel Applebaum, and David Arben, Associate Concertmaster (retired) of the Philadelphia Orchestra. He attended Princeton University, graduating with honors in 1994, and went on to earn his ARCM(PG) from the Royal College of Music, London, where he studied with Felix Andrievsky. He continued his studies with Yumi Scott, member of the Philadelphia Orchestra, before completing the Performance Residency Program at Carnegie Mellon University in Pittsburgh as a student of Andrés Cárdenes, Concertmaster of the Pittsburgh Symphony Orchestra.
Concertmaster of the Asheville Symphony Orchestra since 2007, Mr. Posnock has previously held the positions of Concertmaster of the Clarksburg (WV) Symphony Orchestra and Concertmaster of the McKeesport (PA) Symphony Orchestra. He has often been invited to perform with the Pittsburgh Symphony, as well as serve as Guest Concertmaster of ensembles such as the Bangor, Roanoke, Erie, Westmoreland, and Altoona Symphony Orchestras. In addition to his performance schedule, Mr. Posnock has devoted much of his time to teaching and working with young musicians, serving on the faculty of the Brevard Music Center, as Artist Lecturer in Violin at Carnegie Mellon University, conductor of the Intrada Strings preparatory orchestra, and maintaining a busy teaching studio. He has also coached the violin sections of the Carnegie Mellon Philharmonic and the Three Rivers Young People's Orchestra. Presently Mr. Posnock resides with his family in Brevard, NC, serves on the faculty of Brevard College, and is the Director of Artistic Planning & Educational Programs at the Brevard Music Center.
---
Michael Chertock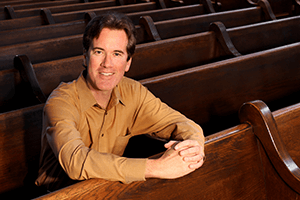 Pianist Michael Chertock has fashioned a successful career as an orchestral soloist, collaborating with conductors such as James Conlon, Jaime Laredo, Keith Lockhart, Erich Kunzel and Andrew Litton. His many orchestral appearances include solo performances with the Philadelphia Orchestra, the Atlanta Symphony, the Dallas Symphony, l'Orchestre Symphonique du Montreal, the Toronto Symphony, the Baltimore Symphony, the Detroit Symphony, the Chattanooga Symphony, the Indianapolis Symphony and the Cincinnati Symphony. He recently completed a Florida tour with the Boston Pops Orchestra.
Chertock performs frequently overseas, most recently playing and conducting a Gershwin program with the State Symphony Orchestra of Russia. In 2014, Chertock recorded a concerto by John Alden Carpenter with Keith Lockhart and the BBC Orchestra at the famed Dutton Epoch recording studio in London, England.
Claude Gingras of La Presse, Montreal, said of pianist Michael Chertock: "Chertock revealed himself as a first-rate pianist and an interpreter of noticeable interest through the freshness that he brought to these familiar scores....(he) displayed the sensitivity of a Chopin interpreter." The Boston Globe has called his playing "unmannered, zestful, and lovely." The Cincinnati Enquirer has described the Virginia native as "intelligent and disciplined...noble...finely finished...expressive and well-controlled." The Salt Lake City Deseret News said "Chertock... is a musical performer with an immense technical command of the piano." His 2003 performance on the Cincinnati Symphony Orchestra's recording of Petrouchka with Paavo Järvi turned in rave reviews in Gramophone and American Record Guide.
Chertock made his debut at the age of 17, performing the Rachmaninoff Piano Concerto No. 3 with Andrew Litton conducting. In 1994, Chertock released his first CD on the Telarc label, a collection of his original arrangements of music from movies entitled Cinematic Piano. American Record Guide said "(Chertock) plays beautifully, and Telarc's lush sonics bathe the listener in an intoxicating wash of piano sonorities." Cincinnati Enquirer critic Janelle Gelfand cited his "elegant techniques...just the right poetic tone." Since then, he has recorded three more discs with Telarc: Palace of the Winds, Christmas at the Movies and Love At the Movies, which have been praised for their lush, original arrangements and exquisite technical facility.
Chertock began conducting in 2001 when he stepped in for Maestro Carmon De Leone in performances of Cincinnati Ballet's The Nutcracker. Chertock is the conductor of the Blue Ash-Montgomery Symphony, located in suburban Cincinnati, Ohio, and he frequently composes and arranges music for the orchestra's concerts. In 2008, he conducted the Columbus Symphony (Ohio) in performances of The Nutcracker with Ballet Met Columbus. In 2012, Michael conducted the Cincinnati Symphony and Cincinnati Pops.
Chertock serves as chair of the keyboard division at the University of Cincinnati, College-Conservatory of Music, where he received his Master's Degree. He has garnered numerous awards at major competitions, among them the top prize in the 1989 Joanna Hodges International Piano Competition (Brahms Division,) and the grand prize in the 1993 St. Charles International Piano Competition. He also shared the silver medal in the 1991 World Piano Competition of the American Music Scholarship Association. He received the Rildia B. O'Bryon Cliburn Scholarship in 1986.
Chertock makes his home in Cincinnati with his wife Maaike, son Joshua and daughters Maria and Janneke. Most Sundays you can find him playing piano and organ for services at St. Barnabas Episcopal Church.